Phillip Rivers Comments on Jay Cutler Injury Situation
Fellow quarterback Phillip Rivers of the San Diego Chargers has commented on Jay Cutler's injury situation. Rivers and Cutler were rivals when Jay was in Denver and seemingly did not enjoy the other's company.
Rivers came to the defense of his former rival.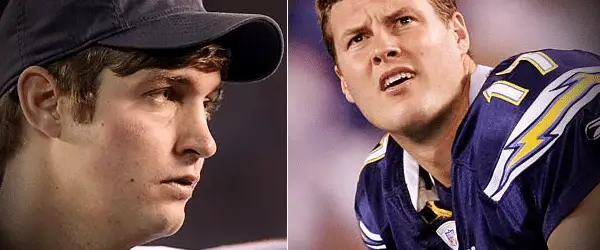 In an interview with the San Diego Union Tribune Rivers said he was sympathetic of Cutler's situation. However, Rivers said he would have done everything he could to stay in the game.

"Me personally, I'd have to have been taken off in a cart," Rivers told the newspaper. "That doesn't mean I'd be right. If they knew he couldn't throw the ball good, he wasn't helping anybody … I'll never say what he should have done. I can't even say what I would have done in the same position. I do know I'm not coming out unless I can't do anything, and maybe that's how it was [for Cutler]."
While we have your attention, please take a minute and swing by our Message Boards to discuss Chicago Sports with many other fans. http://chicitysports.com/forum 
About The Author
Related posts