Marshall Faulk criticizes Bears WR Johnny Knox, Comments on Cutler
Newly elected hall of famer Marshall Faulk gave his opinion of Johnny Knox. I am glad Faulk has pointed this out, I am tired of many boneheaded Chicago fans bickering about interceptions. Granted, a majority are on Cutler's decision making.
A handful can be credited to Johnny Knox running a slant wrong. The most glaring mistake by Knox was running behind a defender on a slant vs Seattle in the playoffs. The ball hit the defender in the chest, which could have been returned for a touchdown. Luckily he dropped it, and the Bears went on to score from the 1 yard line, and then win the game.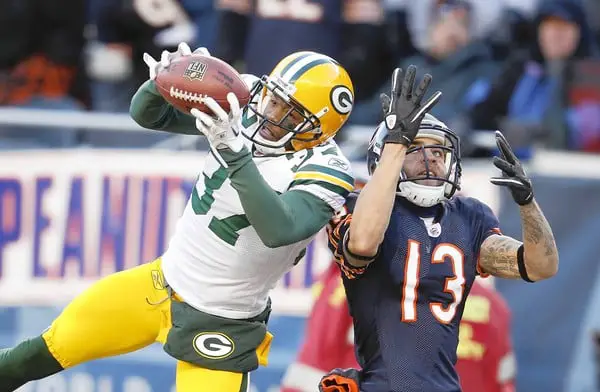 Newly elected Pro Football Hall of Famer Marshall Faulk had some choice comments about the Bears and the Mike Martz offense:

"In this offense if you run a slant and a defender is coming down on you then you have to cross his face," he said Tuesday on "Chicago Tribune Live."

"But every time I see Johnny Knox run a slant he goes behind the defender and you see an interception go the other way and everyone looks at Jay Cutler and says, 'How did he throw that pass?' That is going to be a mistake no matter who the quarterback is."
Then on Jay Cutler, Faulk had this to say…
"People in Chicago expect Jay to be Tom Brady or Peyton Manning. I think he is more like Ben Roethlisberger. Guys who win but sometimes that winning is going to look ugly."
While we have your attention, please take a minute and swing by our Message Boards to discuss Chicago Sports with many other fans. http://chicitysports.com/forum