Chicago Bulls: Moving Backward to Go Forward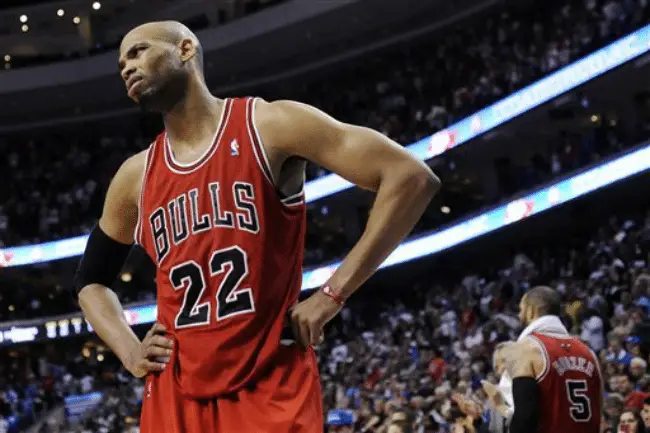 As Chicagoans stock their coolers, renew their DirecTV NFL Sunday Ticket subscriptions and get ready for Bears season, another
team in the Windy City – the Bulls – are wondering how they can keep pace with the Miami Heat in the
NBA's Eastern Conference next season.
The Bulls were largely considered to be the Heat's biggest competition heading in to the playoffs,
but a devastating ACL injury to Derrick Rose stymied their championship run much earlier than most
expected. Chicago fell to the underdog Philadelphia 76ers in seven games, knocking them out of
contention in the first round.
Rose – who tore the ACL in his left knee – will need at least the rest of the calendar year to recover.
So, with a salty taste in their collective mouths, the Bulls faithful is wondering what the front office will
do to put the team in a better position to contend.
However, the Bulls may be taking a step back to take a step forward.
Thus far, the Bulls have had a very questionable offseason, and it looks as if that they are putting their
title hopes on hold. The team parted ways with nearly every member of the infamous "Bench Mob,"
losing Omer Asik, Kyle Korver, C.J. Watson, Ronnie Brewer and John Lucas III via free agency. Taj Gibson
is the only remaining Bench Mobber from last season.
To replace their bench, Chicago has brought in Marco Bellinelli, Nate Robinson, Kirk Hinirch, Vladimir
Radmanovic, Nazr Mohammed, Jimmy Butler and draft pick Marcus Teague. Most people wouldn't label
the new Bench Mob as an upgrade.
So, with Rose potentially out for the entire 2013 season, it may be worth it for the Bulls to wait on
the former MVP to get healthy before making any big splashes in free agency. Chicago's performance
against highly mortal Philadelphia in the playoffs revealed just how important Rose is to the team, and
it's hard to imagine the Bulls being competitive without him next season. The front office is fully aware
of this, which is exactly why they aren't spending a lot of money on a team that isn't capable of making a
championship run.
But keep your heads up Bulls fans; it's not the end of the world. With Rose's knee suddenly a huge
question mark, it's in the franchise's best interest to prepare for the future, not the present.