Kompon is Reason for Blackhawks' Early Season Success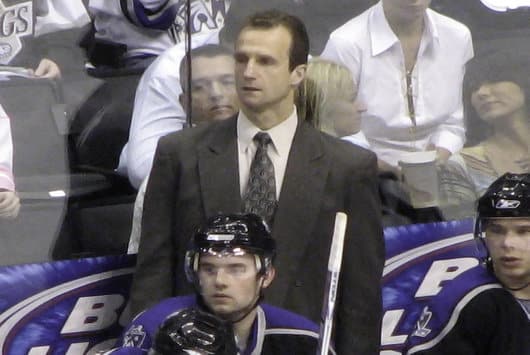 The Chicago Blackhawks have had an extraordinary first week of the season. Some doubters may say that the Hawks are taking advantage of all of the bad goaltending in the league. I would have agreed with this statement before Thursday night. But, the Blackhawks beat Dallas goaltender Kari Lehtonen three times; even though he had a stellar performance that night.  But I am discovering that the Hawks early season success is because of the special teams. In four games, they have scored six power-play goals and have given up only one short-handed goal.
The reason for this drastic difference in the special teams is assistant Jamie Kompon. Kompon came over from Los Angeles after winning a Stanley Cup as an assistant coach. His main focus has been working with the power-play and penalty-kill.  During his coaching career  he has worked with Joel Quennevile and Mike Kitchen in St. Louis before his time with the Kings.  With Kompon as an assistant, the Kings were also high in power-play and penalty-kill rankings last season. Look for the dominance by the  Hawks' special teams to continue for many games to come.