The NFL Lockout: There Will Be Football Bear's Fans
It would be interesting to take a poll for Bears fans and see what they think about this lockout.  Who do they think is right?  Are the owners right in not wanting to give the players a bigger share of the overall profits or are the players right in wanting more of the money?  Is this really a big deal?  Is there going to be a season in 2011?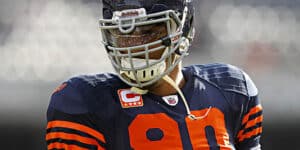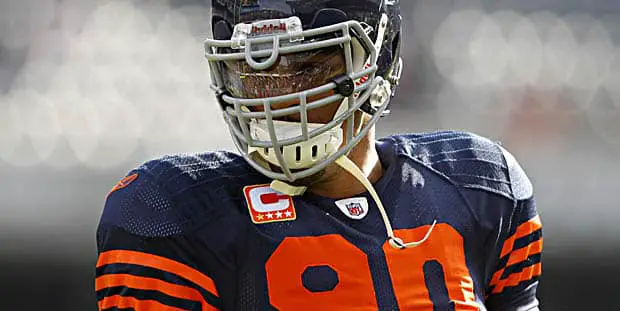 We are lucky that this happened during the offseason and not during the season like has happened in the past.  At least there is some hope that the 2011 season will be played because their appears to be enough time to get things together and get back to work but if the NFL and players association waited this long to come to an agreement (and not get to one) it could take longer.
The bad thing about this disagreement is that it's taking away from some of the most interesting parts of the offseason such as free agency and all the things that go along with it.  Players aren't being cut by teams right now, there is no courting of players like we saw last year when the Bears signed Julius Peppers and so with that the Bears are effectively stuck in neutral.
Not bringing in any new talent or at least talking to some of the free agents out there offers us a much tougher time of trying to predict how the Bears are going to look in 2011.  If the CBA doesn't get signed by the time the season starts then it's possible that the Bears will have pretty much the same group of players that they had last year.  Is that good or bad?
If the CBA is not signed until much later during the offseason it's also possible that training camps won't take place or at the least they could be abbreviated leaving the Bears and every other team with little time to prepare, sign new players and install their systems for next season.
The 2011 season could be a messy one if this thing continues to drag out and nothing gets done until August or even September.
The draft will be interesting as well.  The Bears can draft players in April but they can't have them attend rookie mini-camps or sign the players (much less even talk to them after the draft) until there is an agreement so those players that the Bears draft won't have a chance to be developed until there is a deal signed.
It certainly makes for an interesting offseason.
But don't worry.  Both sides have to realize that the game that they plan and own is a cash cow and cannot be down for long.  There is so much money to be made and with each and every day that passes both the players and the owners are losing money.  It cannot go on for long.
There will be a hearing on April 6 to determine if the owner's lockout is legal or not.  If it is determined that it is illegal than players will be able to go back to work and the offseason and the season will go on using the same rules and guidelines as the 2010 season.  This means that the Bears will be limited in free agency (the final eight rule comes into play and this will be talked about later) and may not be able to do a lot there.
So keep a close eye on the news to see what's going on between the NFL and its players but don't expect anything big to happen until the 6th of April.
Next Up: Some discussion about how the Bears hands are tied if there is free agency this year and if the same rules from last year come into play.