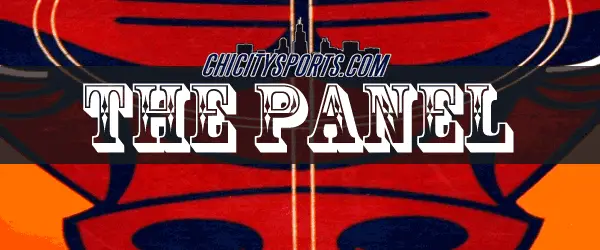 Before we set off into the next phase of this Bulls team, allow us to dwell a bit on what we just witnessed. The ChiCitySports Bulls Panel got together to reflect the 2010-11 season.
The Panel consists of ChiCitySports Staff members. All fans and experts who follow the Bulls religiously.
Chris Snow – Adam Dyson –  Rick Mollway – houheffna
The Bulls have five players coming off the books this year. Should they retain any of them for any reason? (Kurt Thomas, Brian Scalabrine, Rasual Butler, Janero Pargo, John Lucas III)
CS: Big Sexy is welcome back in my view. Yes, he's old, but for the right price, he brings a lot to the team. I really like Rasual Butler as well. I think he is the guy we definitely should try to keep for close to the minimum. I consider him an insurance move. If we can't land the right guy to fill the 2 spot, at least Butler can provide a lot off the bench. He's an excellent locker room guy and he can score mad buckets in a short amount of time. The other guys, sorry. Scals was a lot of fun to have, but he's going to be a better NBATV personality one day, than he'll ever be a player. And all of you in the Janero Pargo fan club, stop emailing me! I don't like the guy. Oh wait, I don't get any emails from … the… wait never mind.
AD: I don't see a reason to resign anyone with the exception of possibly Thomas, but I wouldn't be surprised if he retired, either. The Bulls should be in a good position to start "luring in" free agents due to having a a title-contending team. None of the other four offered us anything we can't get from Free Agents or through the draft, in my opinion.
RM: Scalabrine can go. To me, he's a waste of a roster spot but I think a lot teams have that one guy on their team that's pretty much worthless but Scalabrine is really bad. If I had to choose anyone from that list, it'd probably be Rasual Butler. Thomas is up there in age and could he be productive in a limited role again next year? I'm not so sure. We barely saw Butler and we know he's a heck of a shooter so why not bring him back for one more season. He's the one with the most potential on that list.
HOU: I see no reason to retain those players…none are core players and the Bulls most likely will be trying to add to the core this summer. Players like those listed will be sacrificed so that can happen. Pargo and Lucas have lost any redeeming value as I see it. Thomas is a solid option for third center because I see Asik's role expanding. Butler is better than Pargo and Lucas, who are both a little bit better than me. I don't personally see him coming back either.
With the 28th and 30th pick in the First Round, and the 44th pick of the Second, what and/or who will the Bulls best options be in the 2011 NBA Draft? (Also factor in the Charlotte futures pick)
CS: I can't echo this enough. This draft is weak. Even a prime Gregg Popovich couldn't drag anything of use from these picks. I'm looking to trade down, trade out, or just bundle the picks to someone who can use them more. With the scarey news about the lockout, we'll see teams hosting a fire-sale and looking to grab as many draft picks as possible. Unfortunately for the Bulls, we aren't the only one looking to ship draft picks out this off-season. The Bulls best option is to find that taker, but if they had to go on the clock, and take some picks, I hope they go after the absolute best players on the table. Ignore, ignore, ignore our needs at SG and SF. Just flat out ignore those needs. We don't need to get this false sense of optimism out of this draft from players who likely shouldn't see a minute of playing time. At a bare minimum, maybe we can land Kyle Singler as our best scenario for long term development. Maybe we can find another International player that can help us later. Just don't throw these picks in the trash. Keep the Charlotte pick.
AD: The obvious answer is to package these picks with just about whomever it takes to acquire a big name free agent (this guy comes to mind). But assuming we actually make the picks, I really like a couple of prospects that should be available late in the 1st round. Nolan Smith (PG/SG – Duke) and David Lighty (SG/SF – Ohio State) both may be attainable with our two picks in the 1st round. Both come from winning programs and have had good college careers. The versatility of both of them would allow for several combinations on the court as well, and hopefully would let Rose and Deng get a little more rest late in the season.
RM: Obviously these are two very low first round picks so I'm not holding out much hope that they're going to get an outstanding player. They could still get a good player though, the Bulls caught lightning in a bottle with Taj Gibson so anything is possible. The Bulls need help at the two guard and a guy like Butler's Shelvin Mack should be available. He can play both the two and point guard positions but he's more suited for the two. Some compare him to Ben Gordan except Mack will play a much better defensive game than Gordan did when he was in Chicago, which should excite head coach Tom Thibodeau.
But I don't anticipate the Bulls keeping both of these first round picks. As a matter of fact, I wouldn't be surprised if they dealt both picks away in a deal to get a big name player. Only problem is, like I said earlier, the picks are late first rounders.
HOU: Since I am not big on college sports…I can't say who, what? I am going to go a little different from the rest and be safe and say get the best player available. Drafting according to need at the bottom of the first round can be an issue if there's a shortage of young players who can create their own shot and shoot from range at perimeter positions. If you wind up seeing a forward or center who is better than what's left…get him. If he pans out, he becomes an asset that can be moved for what's wanted/needed in the future.
Taking the blurry future and making a long shot guess, who do you see as the Bulls biggest competition in the Central Division next season?
CS: Can I go out on a limb here? I like Indiana, I know Bird is up against the wall and has to follow up with a strong return to giving Indy some great basketball again, but I see this same wall on Dumars in Detroit. I must be crazy right? No way can the Pistons make some kind of comeback into the playoffs, or to answer this question, a second place surge in the Central. In the strangest of ways, I see the Pistons as a team with a ton of good players, no great players, and absolutely no chemistry. It's one of the biggest gaggle f…sorry kids… in the NBA. At the same time, this team is loaded with trading chips. The Detroit Lions used to hoard top Wide Receivers, now the Pistons are hoarding guards that can immediately start or be a valuable 6th man for most teams. The salaries are everywhere, but so is the talent. Put a good coach into the drivers seat and we're talking about an impressive turnaround. Maybe better than what Indiana can do. Without the coach, I'll flip flop to the Pacers once again. But thank you for calling me crazy! (or did you? *eerie chants*)
AD: Cleveland has a chance to be the most improved team in the NBA next season with the likely addition of Kyrie Irving and a big man (with the 1st and 4th selections in the upcoming draft) to go along with the bloated contracts of Antwan Jamison and Baron Davis. However with Pacers HC Frank Vogel most likely having the "interim" tag removed and returning to the team, they are without a doubt going to be the Bulls biggest hurdle next season. They draft well, and their players play hard for Vogel. That's going to be enough to probably get them back to the playoffs. Honestly though, I expect the Bulls to put up a similar record against their division as they did this past season (15-1).
RM: Honestly it's too early to be certain but I still think the Bulls will be the dominant team in their division next year, similar to this year. Milwaukee took a few steps backwards after being a playoff team last year. Indiana had no business being in the playoffs this year but if they add some more pieces around Danny Granger and Darren Collison, they'll be a better team. Still, I don't think they're going to be adding any players who will make them a threat to the Bulls.
As for Detroit and Cleveland….well, the Pistons just fired their head coach and the Cavaliers are still recovering from LeBron's departure but they have the number 1 overall pick in this year's draft so they'll get a guy that they can build around.
HOU: I think the Bulls will hear from Indiana again. Collison gives Rose more problems than Jennings…Bogut's health problems and Coach Skiles impending and inevitable self-destruction adds to reasons Indiana would be my pick. Indiana has youth and I believe Dunleavy comes off the books soon. If Indiana spends wisely, they can actually sustain themselves in the division. Milwaukee is tied into Salmons, Maggette, Bogut (not a bad thing if he is healthy) and Drew Gooden. So Skiles will have to make that work in Milwaukee. Vogel has Granger…an allstar caliber forward and young players that compliment him well. If Hibbard figures it out…the Pacers will be tough.
Recap
Getting some mixed results this week. Indiana is the team to keep an eye on, and hopefully the executive of the year can flex his brain a little come the off-season.
Please join us in the forums to talk about Chicago Bulls basketball in our newly recognized and awarded, Best Chicago sites by HelloChicago !
All of our writers have a profile in the the Writers tab at the top of the site. Houheffna is host of the Bulls podcast
The Barbershop
. None of the views or opinions in the Panel represent that of ChiCitySports, however if you don't like what we have to say, gives us your .02 in the comments section bellow.
Make sure to check out our Bulls forum for the latest on the team.