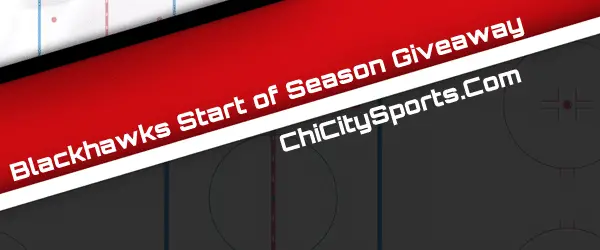 ChiCitySports loves to give back to it's readers. To kick off the Chicago Blackhawks season opener, the week leading up to the game we were giving away a bunch of Blackhawks gear in our start of season giveaway. Congratulations to the winners, please email us via the Contact page with all of your shipping information and your prize will be sent to you ASAP.
ChiCitySports.Com Life-Time Subscriber Benefits WINNER : Chi_Hawkey
Thank you very much for participating everybody! Check back because we're always giving away stuff to our readers. A couple things to look forward to is another Blackhawks give away, a Chicago Bears giveaway to be announced later today, and IF there is an NBA season we'll be giving away a Derrick Rose jersey.