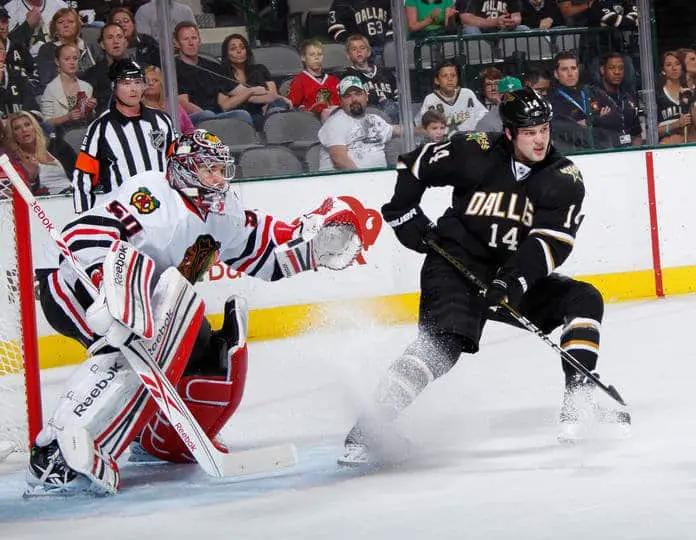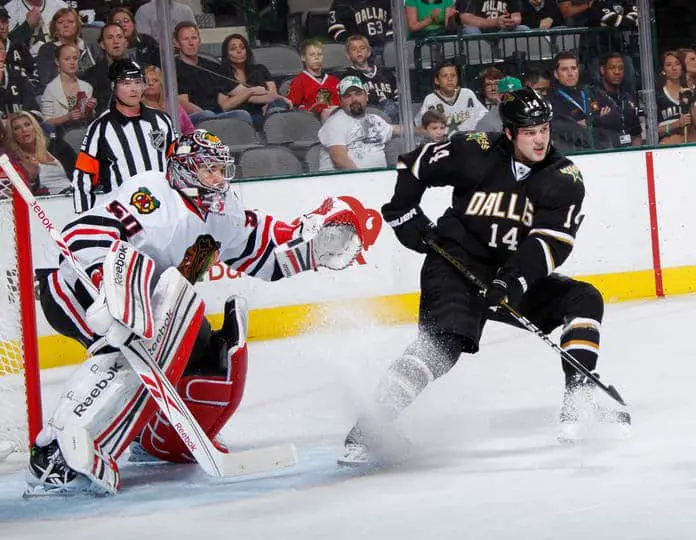 The Chicago Blackhawks win their second straight game defeating the Dallas Stars by a final score of 4-1.
If your television set wasn't turned on when the puck dropped, you most likely missed the first goal of the game. Dave Bolland net his 18th goal of the year just 10 seconds into the contest, making it the quickest goal ever scored on against the Dallas Stars. Brent Sutter still holds the record for the fastest Blackhawks goal to start out a game though with 8 seconds against Vancouver on February 5, 1995.
Only over a minute and a half later, Patrick Sharp extended snapping a wrist shot past Kari Lehtonen putting the Blackhawks up 2-0 early.
After a scoreless second period, Marian Hossa notched his 28th goal of the season giving Chicago a 3-0 just 33 seconds into the third period, then Sharp added his second goal of the game 72 seconds later which gave the Blackhawks a commanding 4-0 lead.
Jamie Benn snapped Corey Crawford's shutout bid with a late goal that proved to be meaningless, and Chicago went on to win 4-1.
Patrick Sharp is now on a 4-game point streak and has earned at least a point in 6 of 7 games this month (4 goals, 6 assists).
Andrew Shaw led all skaters with 4 shot blocks and also tied for the team in takeaways with 2.
Corey Crawford had a quietly effective game and hadn't allowed a goal in 102:10 after Benn tacked on his 22nd of the season, but he did earn his 23rd win of the season.
WHAT'S NEXT?
Chicago travels back home for a quick game against the Washington Capitals on Sunday evening; puck drop at 6:00pm CT!