Chicago Bears Nike Jerseys Shown in Madden 13
Every since Nike rolled out the new Chicago Bears jerseys, many fans have been buzzing. Discussion about the smallest details have been blown up. Pastapadre posted a glimpse at the Nike Bears uniforms in Madden 13.
This information can appeal to the casual fan wanting to see another glimpse of the jerseys and the Madden junkies out there. One interesting screenshot is of Brian Urlacher in an alternate jersey with orange pants. Let us know your thoughts in the comments below!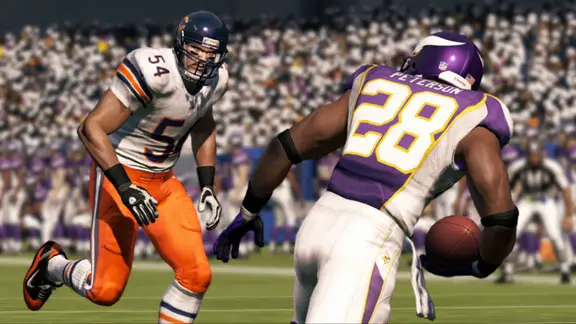 While we have your attention, please take a minute and swing by our Message Boards to discuss Chicago Sports with many other fans. https://chicitysports.com/forum