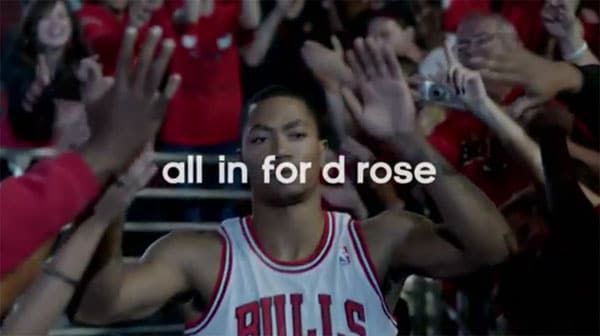 "Wake-Up" is the newest installment of the Adidas "All In For D Rose" series featuring Derrick Rose's comeback. Linked to, but not to be confused with #TheReturn series, that is produced by Derrick himself.
The video displays a frozen-in-time perspective of Chicago, dealing with the heartbreak, anguish, and negativity that has taken over the city.  Despite reasons to give up, Derrick refuses to quit, in anticipation of making big things happen for his fans and Bulls fans alike.
Check the video below.
http://www.youtube.com/watch?v=dtj-D8HT9BY
In case you missed the first three episodes of #TheReturn,  you can find them below: