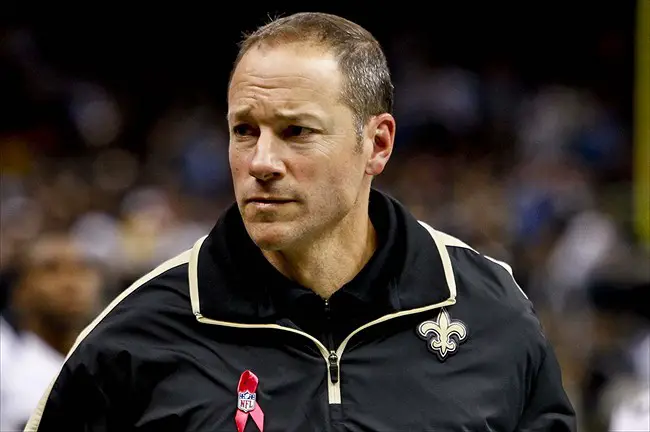 After a thorough search by GM Phil Emery to find the Bears' new head coach, the Bears are wasting little time filling in the remaining pieces to the puzzle. According to Adam Schefter of ESPN, the Bears have hired Aaron Kromer as the new offensive coordinator and offensive line coach. Marc Trestman and Aaron Kromer will be running the show in Chicago. A lot of sports betting sites didn't expect these hires to happen so quickly, which is great to see Emery working so fast.
Kromer will be coming from the New Orleans saints where he served as interim coach prior to Joe Vitts' return this past season. The Saints went 2-4 during his stint, winning the final two games. While this is Kromers' first coordinator position at any level of football, him learning under Sean Payton is a big reason why Bear fans should be happy.
Prior to being hired by the Bears, Kromer spent the past 4 seasons as an offensive line coach with Tampa Bay, Oakland, and New Orleans.
This is a very positive hire and I haven't seen much of the initial knee-jerk flipout responses so far on our Chicago Bears Message Board. After having such a poor offense for so many years, many are hoping that Kromers' work with NO's offensive line will be the level of play we'll be seeing from our offensive line in the future.