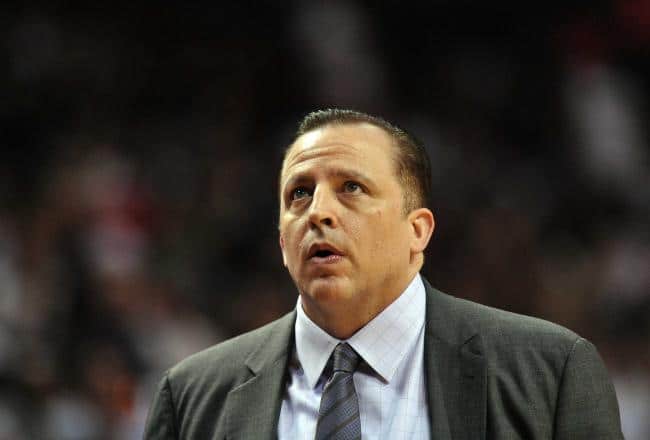 The Chicago Bulls are off to an impressive 28-17 start heading into the month of February and are coming off a 12-4 record in January. That 12-4 record was good enough to earn coach Tom Thibodeau another award in his third year as head coach for the Chicago Bulls.
The NBA announced today that Thibodeau has been named the NBA Eastern Conference Coach of the Month for the month of January.
With their conference best 12-4 record, the Bulls have gained control of the Central Division lead and are just 2.5 games back of the number one seed in the Eastern Conference. A very impressive record thus far especially since the Bulls have been without their star Derrick Rose. Rose is expected back after the All-Star Game.
During the month of January, the Bulls posted some impressive wins including road wins over Miami, Boston and New York on consecutive Fridays. They also took down the Lakers and Warriors at the United Center. They also posted 95.9 points per game in January which is 6 points higher than their season average.
The Bulls will kick off their February schedule tonight in Brooklyn as they take on the Nets.