White Sox Claim Former Top Prospect Lars Anderson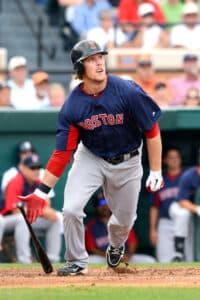 The White Sox claimed former Red Sox top prospect Lars Anderson from the Diamondbacks on Friday. Anderson was involved in two trades this past year, going from Boston to Cleveland for a relief pitcher, and then was involved in the Trevor Bauer deal that saw him go to Arizona. These two trades would indicate to me that these clubs see something wrong with Anderson. Something that will make it difficult for him to transition to the big league level. I hope that isn't the case.
With the Sox lack of depth, Anderson will immediately become a standout in the White Sox system and could potentially make the opening day roster as a left-handed bat off the bench. Anderson is a first baseman, but he can also play the corner outfield spots which is where he would most likely be used as Paul Konerko and Adam Dunn will be rotating at first base.