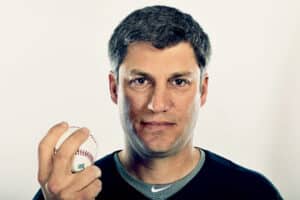 In a showing of great faith to the still young managerial career of Robin Ventura, General Manager Rick Hahn offered the former Sox third baseman a one year contract extension that would have been added to the two years still left on his current deal. However, Ventura turned down the extension citing that he wants to focus on the team right now. Ventura also noted that it was "flattering and nice," but also added that he wants to be the guy that the Sox want even after his two years are up, not just now. He added that he is handling his managerial commitments the same way he did as a player: he wouldn't worry about it until it needed to be addressed.
While I do like Ventura as a person, this move might be best for the Sox and Rick Hahn. Though Ventura is a younger guy and mistakes will be made, especially in his rookie season, Ventura did show a lack of ability in his handling of the bullpen, and also made some questionable strategic decisions throughout the season.
For example, on July 19th in Boston, Jose Quintana had thrown an absolute gem into the 8th inning. In the beginning of the 9th Ventura pulled Q and replaced him with set-up man Matt Thornton. Thornton put two men on, and Ventura replaced him with closer Addison Reed who lost the game after giving up a walk-off homerum to Cody Ross.
All in all, I am rooting for Ventura to have a great sophomore season as skipper of the Pale Hose. You can never hate on a player alumni who decides to continue to have a role in the organization, however if Ventura does end up having a terrible season, this act of confidence in himself might have saved the White Sox some time and frustration when his contract is up.
Join the conversation in the Sox forum: https://www.chicitysports.com/forum/forumdisplay.php/8-Chicago-White-Sox-Forum