Crawford Injured; Karlsson Called Up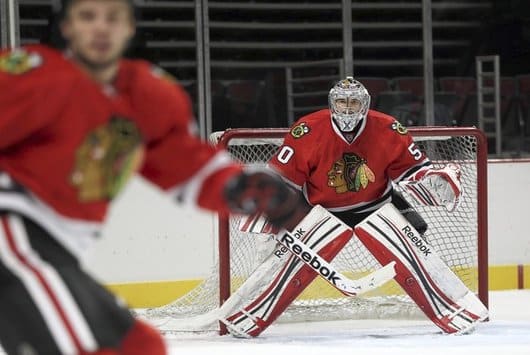 The Chicago Blackhawks Coach Joel Quenneville said this morning that goaltender Corey Crawford is out day-to-day with an "upper body injury." In the NHL, teams do not need to conceal as much details about a player's injury as other professional sports. So nobody knows how long he will be out. Ray Emery will start Friday against the San Jose Sharks.
Due to Crawford's injury, the Blackhawks recalled goaltender Henrik Karlsson from AHL Rockford. The goaltender was traded to Chicago from Calgary earlier this season. He has a sub-.500 record in the NHL level with Calgary, but Karlsson hopes that the new scenery will help.