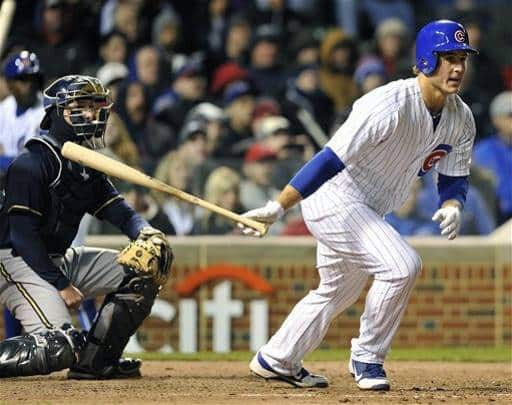 Win: Carlos Marmol (1-1) Loss: John Axford (0-2) Save: Kyuji Fujikawa (2)
Home Runs: None
It was a great night at Wrigley Field, as the Cubs won their first home game of the young season. They got off to a rough start after Travis Wood allowed three runs in the second inning, but he settled down and did not allow a run the rest of his outing. The offense really didn't get going until the seventh, when the team put up two runs, headlined by an Anthony Rizzo RBI double. They then went on to score three runs in the eighth and, thanks to a great finish from the bullpen, ended up with the win.
The Good: The offense finally broke through late, with David DeJesus and Anthony Rizzo coming through with timely hits that changed the momentum of the game. Travis Wood started off terrible, but significantly improved the rest of his start. Carlos Marmol, yes, Carlos Marmol through a scoreless inning. I never thought I would write that. Kyuji Fujikawa also notched his second save in the United States with a scoreless ninth.
The Bad: Travis Wood's first two innings. Alfonso Soriano and Brent Lillibridge were hitless for the Cubs.
The Ugly: The team committed three errors, by Welington Castillo, Starlin Castro and Luis Valbuena.
The Stat: Brent Lillibridge is now 0-18 on the season. Expect more and more days off for him, and the Cubs could choose to send him down over Alberto Gonzalez when Darwin Barney returns.
Notes: Speaking of Barney, he is expected to return next Tuesday.
Another night game tomorrow night as Scott Feldman takes on Kyle Lohse.