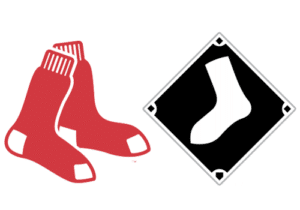 The good guys return home this Monday for a week-long stretch at the Cell. First team up, the Boston Red Sox.
Now the Red Sox (27-17) will make this an interesting match up without a doubt, as they've been on a hot streak behind the bats of David Ortiz, Dustin Pedroia, and well-timed contributions from many others. They move guys around the bases well, and the White Sox are going to need to get their act together in the bullpen and buckle up on defense.
The White Sox (19-23) are coming back from an anti-climactic loss to the Angels where Jake Peavey walked too many batters and the boys didn't hit nearly as well as the night before.
But despite match up predictions and series expectations, one thing remains certain; the White Sox need these wins against the Red Sox to prove they are at the top of their class.
To put it in to perspective, White Sox fans were celebrating that we finally won four games in a row last week. Personally, I find that a rather depressing thing to celebrate, as I would hope wining four games in a row wouldn't be such a rare occurrence. And I felt like every time I turned on Sunday's game versus the Angels, Hawk always seemed to be saying, "Well, it could be a lot worse."
The southsiders really need to prove to the American League—and their fans—that they've got what it takes to stay consistent and have a shot at playoffs.
Playoffs? Yes, it's May and I'm already talking about playoffs. At this rate, the White Sox will not be a hot contender. That's why I feel strongly that they need to show up with guns blazing on Monday.
First game is Monday, May 20th at U.S. Cellular field, starting time of 7:10PM CT. Dylan Axelrod will start for the White Sox against Red Sox tough lefty hurler Jon Lester.
Expected Pitching Matchups:
D. Axelrod (1-3, 4.27 ERA, 26K) vs. J. Lester (6-0, 2.72 ERA, 50K)
J. Quintana (2-1, 3.97 ERA, 34K) vs. F. Doubront (3-1, 6.03 ERA, 42K)
C. Sale (5-2, 2.53 ERA, 61K) vs. C. Buchholz (6-0, 1.78 ERA, 69K)