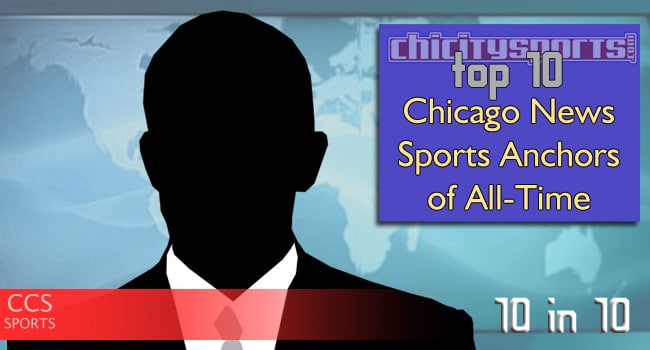 Another day in the 10 for 10, another Anchor named in our top 10 Chicago News Sports Anchors of All-Time.
[divide style="3″]
#9. Mike Adamle
[divide style="3″]
[divide style="3″]
WBBM CBS Channel 2
WMAQ NBC Channel 5
WLS ABC Channel 7
Various field reporting spots and radio(Including WGN and CSN)
[divide style="3″]
[divide style="3″]
[clear]
Former Bears Runningback and Co-Host of American Gladiators, Mike Adamle has become one of the most recognized faces in Chicago Sports broadcasting. His off the news-spot contributions to sports entertainment in the field of broadcasting easily overshadow what he has done behind the desk of your local news. However, even as a news program sports anchor, Adamle has consistently delivered as a part of NBC 5's weekday news, where he may be best remembered for this particular list.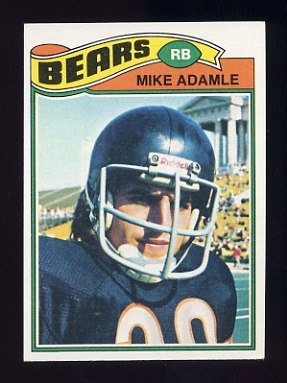 A Big 10 MVP, as a part of Northwestern, Mike Adamle was a Chicago implant that has stayed very dedicated to Chicago in various ways. He also has had vested interest in the lesser followed Chicago teams, bringing some insight on what some would view as a niche. Adamle undoubtedly bleeds sports of all shapes and sizes. While a Chicago implant, it looks as if Mike had done so by his own choice. Born in Ohio, because his father played for the Browns, and his grandparents from Slovenia.
NBC Chicago Bio               [clear]
http://www.youtube.com/watch?v=JkoZ9wARvhs
Come back tomorrow for #8. Updated: Click here to see #8
A News Sports Anchor is the person you usually see near the end of the news program giving out the sports highlights and scores for the day. Only Chicago television news programs are considered. The programs can be found on WBBM 2, WMAQ 5, WLS 7, WGN 9(including CLTV), WFLD 32 as the morning, afternoon, daytime, evening, nightly, or various weekend news.