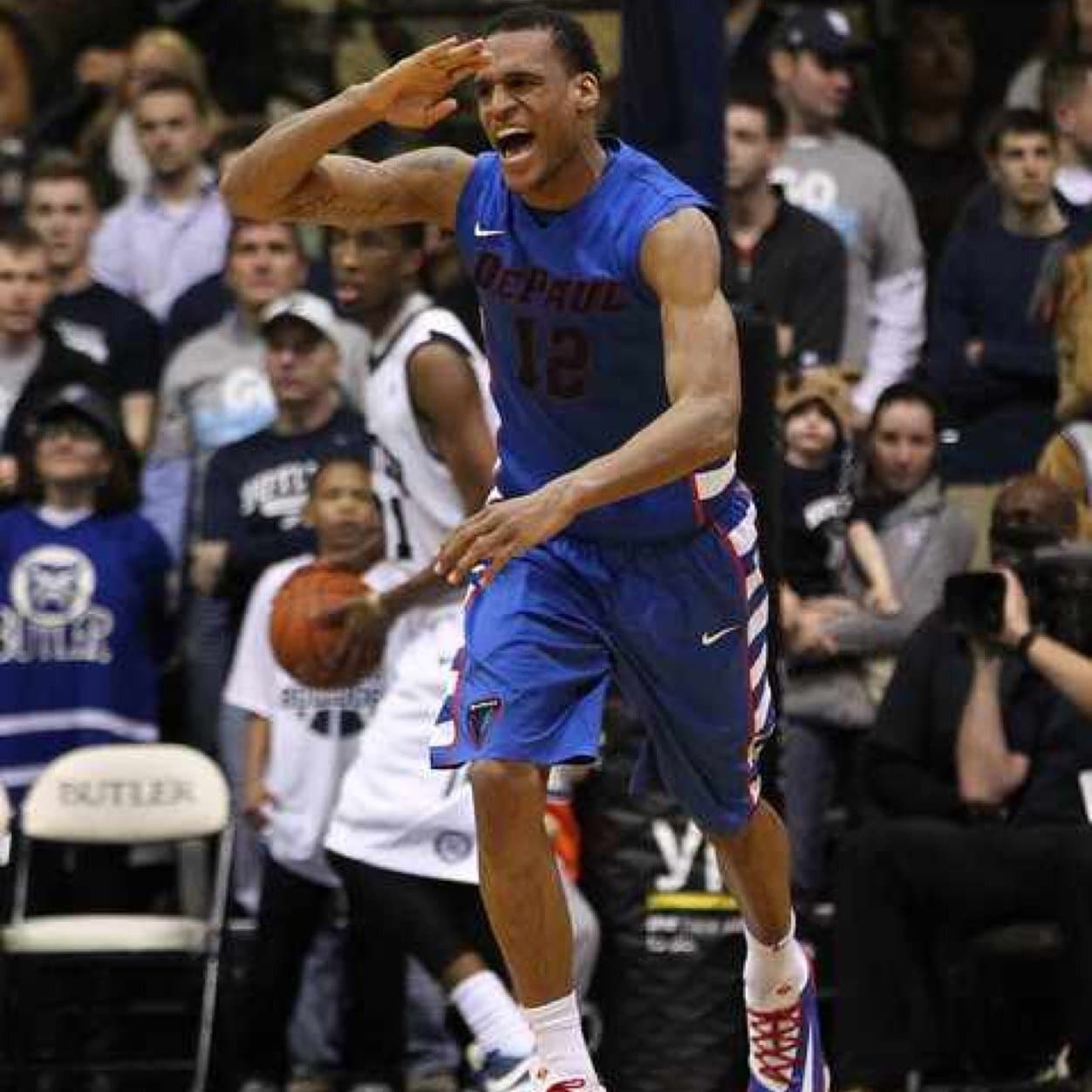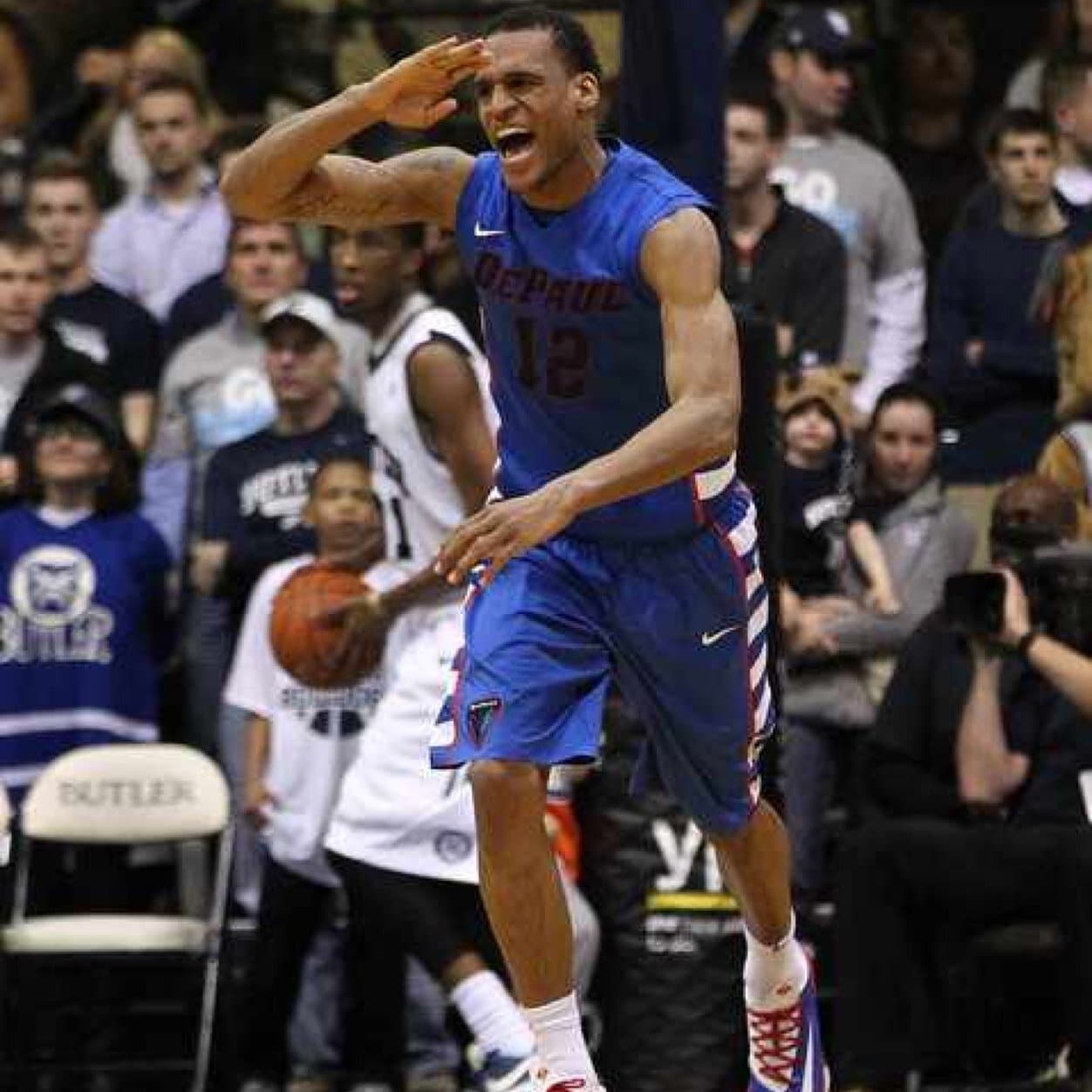 The DePaul Blue Demons men's basketball program has been the talk of the down over the last week or so. First was the exciting road victory over Butler last Thursday, followed by the home triumph over St. Johns on Tuesday. While those victories may push DePaul (10-8, 2-3 Big East) to success this season, there is something bigger in store for them on Saturday afternoon.
DePaul will have their toughest challenge of the season when they travel to Philadelphia to play the first place, sixth-ranked Villanova Wildcats. The game will be played at The Pavilion, 'Nova's on campus gym. The Pavilion is extremely hostile territory. With a rabid fan base that's very close to the action (similar to Duke's Cameron Indoor Stadium), that building can get loud and can be intimidating for any opposing team.
The Wildcats (15-1, 4-0 Big East) are 8-0 at home this season where they win by an average margin of 16.5 points. They also average 77 points per home game. History is not on the Blue Demons side. Since playing in both versions of the Big East Conference, DePaul has gone 1-2 at The Pavilion. In that same time span the Demons are 2-6 overall against the Wildcats.
DePaul's last victory over this program was back on January 3rd, 2008, 'Nova was ranked 17th at the time. That was also the last time DePaul had beaten a Top-25 team, they've gone 0-46 against ranked teams since then. The main reason for DePaul's misfortunes against Villanova over the years has been a lack of talent and depth. This was especially evident in last year's loss in Rosemont.
This time around, the atmosphere for DePaul has changed. The Demons have better talent and more depth on the court, they have a solid mix of experience and youth, and they've gotten better defensively. Another thing that helps DePaul is that for this season's matchup they have the size advantage. Last year's Villanova team had four players who measure 6-8 or taller, this year's team only has two. While last year's DePaul team only had three guys who were 6-8 or taller, this year's team has six.
With all of that taken into consideration, there is a way that DePaul can win this game. It won't be easy but it's not impossible either. Here is how Oliver Purnell's team can walk out of The Pavilion with a victory……. It all starts with defense. All five of 'Nova's starters average 10 points per game or more and they are very solid on the perimeter.
DePaul needs to limit their shots and use their zone defense to their full potential. A 3-2 zone will not only guard the outside shot, it will also make it difficult for the Wildcats to get in the paint. The other thing the Blue Demons need to do is use their size advantage and get physical with Villanova. This would be the perfect time for Sandi Marcius and Tommy Hamilton IV to get plenty of minutes.
They need to be aggressive on the glass to win the rebounding battle, they need to need to score interior baskets as much as possible, and they need to push the Wildcats around a little bit.  As a team they need to shoot consistently, convert field goals, get to the foul line as much as possible, and strike from three-point range.
This will take a total team effort from the Demons, just like it did against Butler and St. Johns. Cleveland Melvin needs to continue his dominance on defense in addition to pitching in on offense. Hamilton and Marcius need to stay out of foul trouble and be consistent on both ends of the floor. Brandon Young and Billy Garrett Jr. need to continue to give the Blue Demons that one-two punch that has made them a formidable opponent in recent weeks.
They also need more production from their bench. If they can do all of this on Saturday, they will take home the victory. A win gives them their first three-game Big East win streak since 2007, their first victory over both Villanova and a Top-25 team since 2008, it will equal their win total from last year (11), it will also put the rest of the Big East on notice, and it will prove that Oliver Purnell can turn this program around just like he did in his previous stops.
Follow me on Twitter @GabeSalgado82