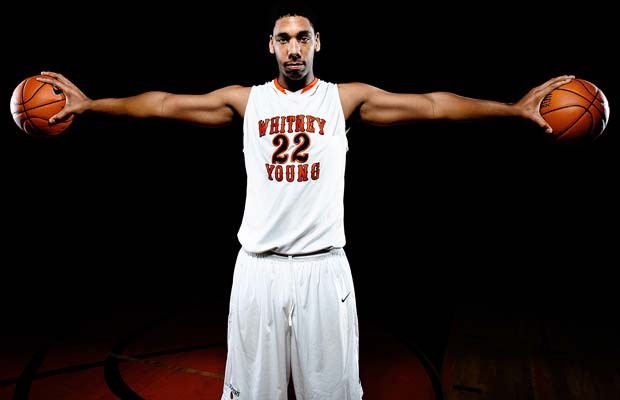 The official rosters for the McDonald's All American Game have been unveiled and to no ones surprise, Chicago is well represented again. Leading the nominations is the number one player in the country Jahlil Okafor (Whitney Young),  who will play for the West Team.
Okafor will go up against another top player from the city of Chicago in Cliff Alexnader (Curie) who will play on the East Team. Joining Okafor is Tyler Ulis (Marian) on the West Team. Illinois gets three total players on in the game, the leading state Texas had five players elected. The full rosters can be found here.
Over 1,000 players were nominated this year and a committee led by Hall-of-Fame coach Mrogan Wootten.
"The McDonald's All American Games are where the elite players serve notice of what's to
come at the next level," said Douglas Freeland, director of the McDonald's All American Games.
"With the great success of last year's players at the collegiate level this year, we can't wait to
see what's in store for Chicago on April 2.
Duke and Kentucky had the most recruits with four each. The girl's game will start at 6 p.m. CT and the boys game is scheduled to start at 8:30 p.m. CT.
You can purchase tickets now through Ticketmaster or by phone 1-866-909-GAME.