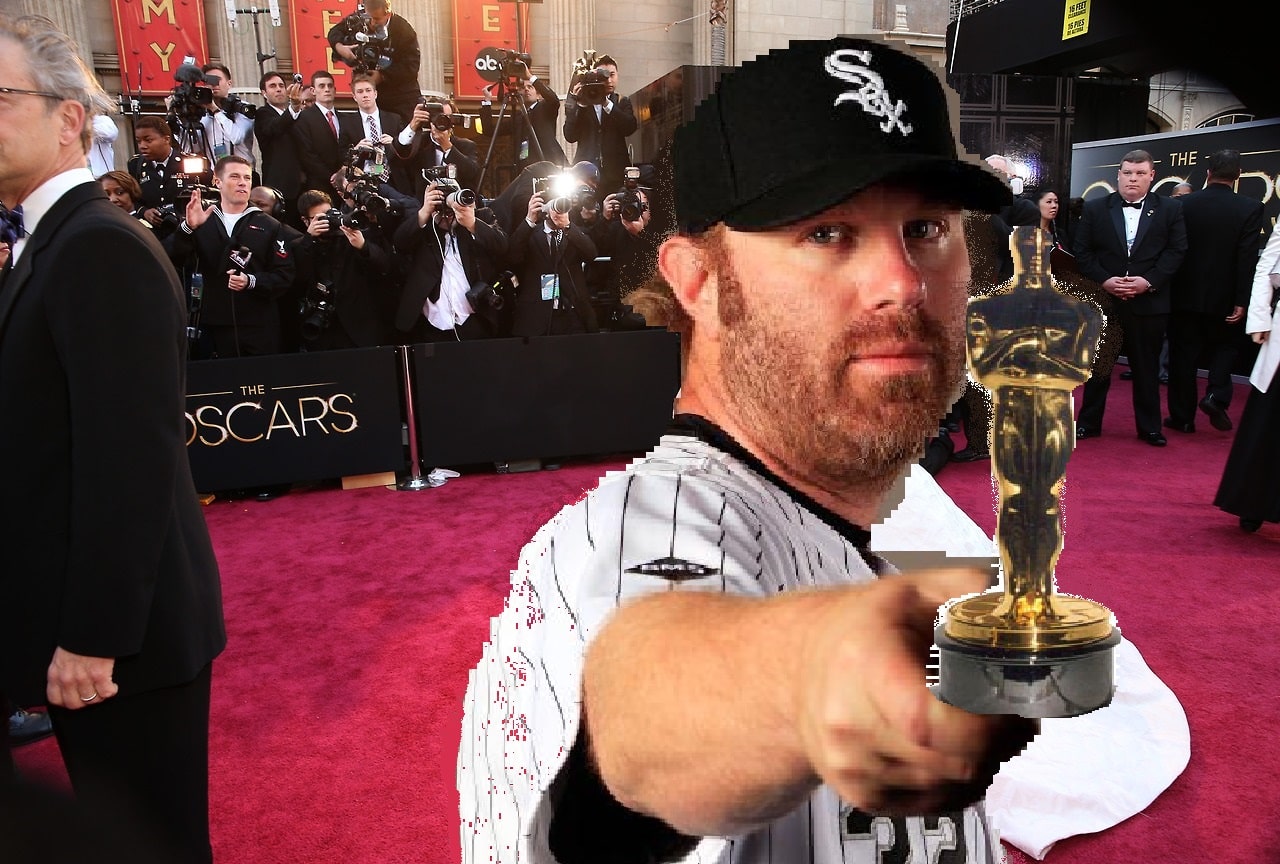 "I have a tux. I'm just not sure I could still fit in it or not." – Adam Dunn (via ESPN)
—
Well, if the whole baseball thing doesn't work out for Adam Dunn, looks like next stop might be Tinsel Town.
Dunn, an investor in the Oscar-nominated film "Dallas Buyers Club," has an invitation to attend the Academy Awards this Sunday in Los Angeles.
Before you pull together a very-real image of a tuxedoed Dunn poppin' champagne with Julie Andrews, it sounds like he's not 100% on whether or not to leave Spring Training to make his Hollywood debut, saying, "I don't know yet, but the offer is there. How many opportunities do you have to go to the Oscars? But if it's any sort of big deal with the team, I won't go."
Robin Ventura approved Dunn's trip because it's not every day you manage a ball player whose movie is nominated for an Academy Award (and so Dunn can recruit new celebrities to throw the first pitch at home games).
In doing a little more research, I found out that Dunn even made a cameo in the film as a bartender (But seriously, he's legit now. Check out his IMDb). Being in the same cast list as Matthew McConaughey and Jennifer Garner is pretty impressive for a MLB star who gets threatened by fans every game.
I don't know about you, but I for one will actually watch the red carpet this year just so I can find Dunn in the background (I'm sure he'll look dapper), but I'm going to need Hawk Harrelson to give me the play-by-play instead of the I-swear-you-guys-this-is-real-news reporters from E! Network.