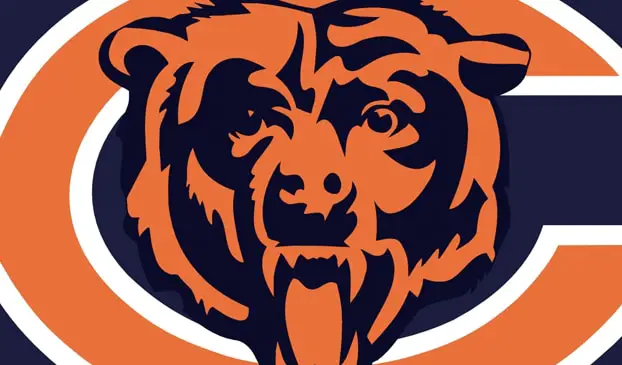 CHICAGO- As the Chicago Bears prepare for their preseason debut on Friday night, they do so while being a little short handed. They've been dealing with some injuries and other roster issues over the last week or so. They may be short a few players when they take field against the Philadelphia Eagles, there are also some guys who may limited as well.
For the most part however, the majority of the roster is intact and healthy. But the players who may be held out or limited, could impact the game depending on the position and situation. With that being said, here are the players who are either out, limited, or questionable for the Solider Field opener on Friday night..
Wide receiver Marquess Wilson is out indefinitely after undergoing surgery on Tuesday to fix a broken clavicle. He sustained the injury while diving to catch a pass in practice. Defensive end Jared Allen is re-joining the team after being with his family for the birth of his child for most of the week. But considering he's a starter, he probably won't see much playing time in the first place.
Starting tight end Martellus Bennett is still technically suspended after his actions in practice earlier this week. But head coach Marc Trestman and general manager Phil Emery have both said that he hasn't been completely ruled out for the Eagles game. He'll more than likely be a game-time decision.
Another starter, offensive tackle Jordan Mills, is expected to play (probably limited snaps) after missing a couple of practices with a sore foot. Cornerbacks Tim Jennings (quadriceps), and Isaiah Frey (hamstring), along with offensive lineman Eben Britton (hamstring) are questionable as they've all missed significant practice time.
Starting offensive guard Kyle Long is cleared to play after recovering from a viral infection which caused him to miss the first week of camp in Bourbonnais. He also had a slight ankle injury which kept him out of Wednesdays practice, but the team says he should be 100-percent for the opener. Finally, safeties Chris Conte (recovering from shoulder surgery) and Craig Steltz (groin) are both still on the Physically Unable to Perform list.
Friday's kickoff from Solider Field is at 7pm. Follow me on Twitter for game updates @GabeSalgado82 and by using the hashtag #Bears.
Make sure to check out our Bears forum for the latest on the team.