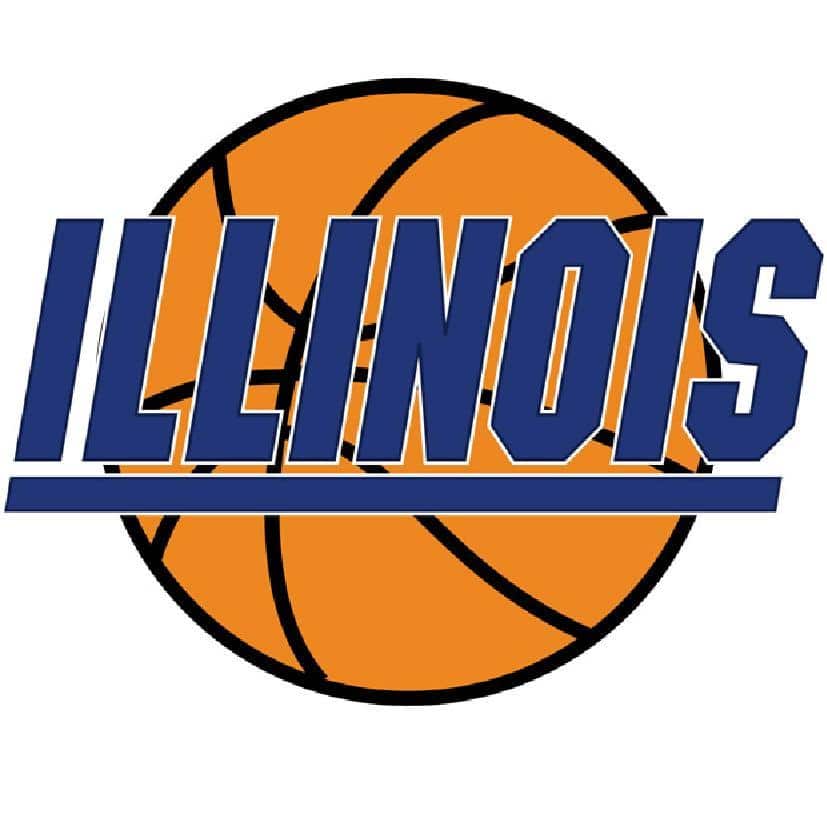 The Illinois Fighting Illini men's basketball team may look impressive with a 7-2 record, but their last three games have been a slight cause for concern. The Illini have gone 1-2 in their last three contests…. They lost their Big Ten/ACC Challenge game to Miami (FL) almost two weeks ago, got back in the win column with an unimpressive victory over American University last weekend,  then were outplayed in every facet of the game against seventh-ranked Villanova back on Tuesday night.
The Illini were held to less than 70 points in those two losses, and only scored 70 against American. The Illini normally averages 81.1 points per game which ranks them 20th nationally. They've also struggled in converting their field goal attempts during this stretch (71-of-178, roughly 35-percent), and they've shot just 34-percent from the three-point line.
These lackluster performances knocked the Illini out of the AP Top 25 poll,  they were ranked 24th before this three game stretch. Now comes their annual United Center appearance which is nationally televised. This Saturday night, the Illini will take on the 5-3 Oregon Ducks of the PAC-12 Conference at the Madhouse on Madison.
Even though the Ducks have lost three of their last five games; They're not too far behind Illinois in points per game (80.3, 23rd nationally), they're the fourth best rebounding team in the country (44.9 RPG), and they have three players -senior guard Joseph Young (20.4 PPG), freshman forward Dillon Brooks (14.8), and junior forward Elgin Cook (12.3)- who are scoring in double figures for them this season.
This is a must-win game for Illinois. As weird as that may sound, unfortunately John Groce's team is already getting a bad rap for not being able to beat teams from power conferences (Miami from the ACC and Villanova from the Big East). After Oregon, three of Illinois' five games afterwards are against power conference teams (Missouri from the SEC, and Big Ten opponents Michigan and Ohio State).
If the Illini want to prove that they can compete with the big boys, they will need to win on Saturday. Here are the keys to victory for Illinois…..
Defense
Aside from the games against Miami and 'Nova, the Illini defense usually holds their opponents to an average of 65 points per contest. The Ducks aren't a very good field goal (236-of-526) or three-point shooting (67-of-203) team. The Illini should use that weakness to their advantage by suffocating the Ducks with intense perimeter defense and limit Oregon's shot opportunities.
Size Advantage
The Illini have seven players on their roster measuring 6-foot-6 or taller compared to Oregon's five. Led by senior center Nnanna Egwu (7.6 points and 5.8 rebounds per game), the Illini front court must get physical with Oregon on both ends of the floor and get as many inside baskets as possible. Illinois should expect the Ducks to counter their size with speed, which again puts emphasis on perimeter defense.
Guard Play
As always, this Illini team goes as far as their back court will take them. So that means senior Rayvonte Rice (16.6 PPG, .500 field goal percentage), sophomore Malcolm Hill (14.6 PPG), junior Aaron Cosby (9.1 points and 2.0 assists per contest), sophomore Kendrick Nunn (8.8 PPG, 2.3 RPG), and senior Ahmad Starks (23.2 minutes per game) will all need to put together another All-American effort to give their team a chance.
If the Illini can can do all of these things then they will walk out of the UC with win number eight. A win will give them their second victory over a power conference team this season ( they beat Baylor of the Big 12 in the Las Vegas Invitational), a win will show that they can compete with the major leagues, and a win could push them back into the Top 25.
Follow me on Twitter @GabeSalgado82