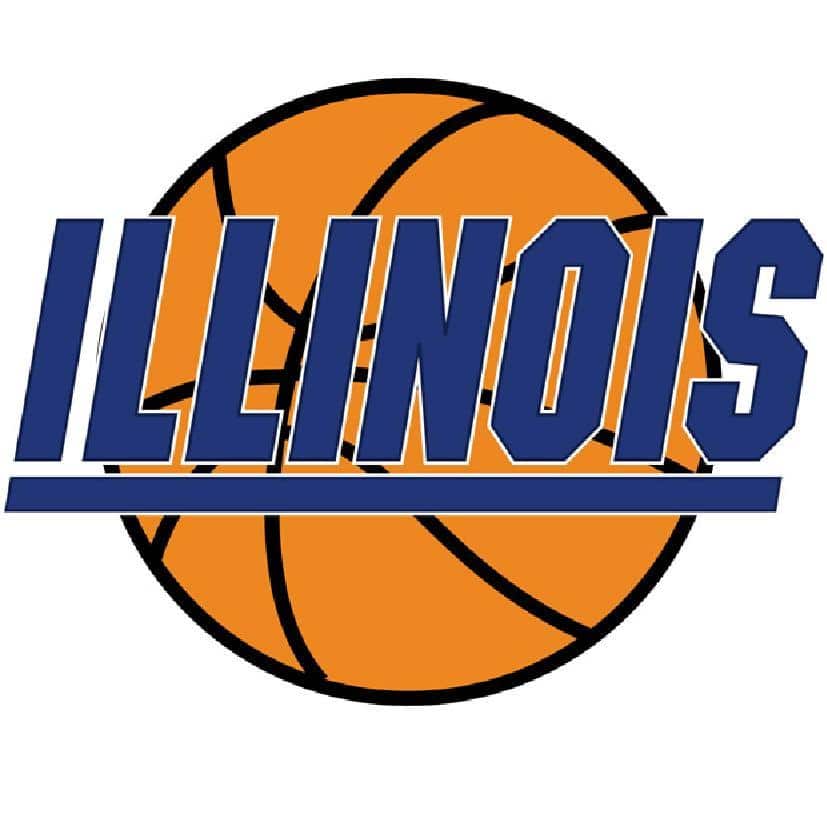 It's not the start that the Illinois Fighting Illini (10-5 overall, 0-2 Big Ten) had hoped for as they began the Big Ten portion of their schedule this season. After finishing their non-conference schedule on a three-game winning streak, John Groce and his team have found themselves in a 0-2 hole after disappointing losses at Michigan and at #20 Ohio State.
Many had picked the Illini to win in Ann Arbor; but while the majority had picked Illinois to fall in Columbus, they were expected to be more competitive than they actually were. The biggest problem facing the Illini in this stretch is their inconsistency on offense. Granted the loss of senior guard Tracy Abrams in the preseason dealt a blow to this team, but the Illini still have the talent -on paper at least- to compensate for his absence.
Senior guard Rayvonte Rice (28 points, 10-of 19 field goals and 5-of-9 three-point shots in the last two games combined) has been the lone source of steady offense for this team. Sophomore guard Kendrick Nunn has only pitched in 13 points, four rebounds and four assists during this stretch.
Senior guard Ahmad Starks, who's taken Abrams' place in the lineup, was expected to provide some sort of spark in place of Abrams. Instead Starks is only averaging seven points per game, is shooting a very sub-par 40-of-116 from the field this year, and has only made 19 of his 64 three-point attempts on the season.
The backcourt was supposed to be the Illini's strength this season, but over this stretch they have been struggling. As a result of the individual struggles, the team has hit low numbers as a whole. The Illini have been outscored 150-126 during this two-game losing streak, they've averaged just 63 points a game in conference play thus far. The Fighting Illini had been averaging closer to 80 points in non-conference play.
On the defensive side the Illini has given up 70-plus points in these last two games. In November and December the Illini had held their opponents to an average of 60 points per contest. They've also been outrebounded 65-57, committed 32 combined turnovers and are just shooting 40-percent as a team.
On top of that, coach Groce's frontcourt has been almost non-existant. Senior center Nnanna Egwu has been stuck in neutral lately. In the games against OSU and UM Egwu has combined for just 15 points, seven rebounds, and two blocked shots on just 5-of-12 shooting.
Sophomore forward Malcolm Hill has been the number two offensive threat in spurts this year (averages 13.1 points per game), but he only scored eight points on 3-of-6 shooting against the Buckeyes. This came after a 19 point effort against the Wolverines. Hill's only reached double figures in three of the team's last six games. Considering he's the second tallest starter (6-6), he needs to be more active both on the boards and in the paint.
Egwu on the other hand needs to become the double-double machine that he is capable of being. The Fighting Illini bench isn't helping matters either as they've only contributed 34 total points during this opening stretch. This has definitely left a bad taste in the mouths of the Illini faithful.
And it doesn't get any easier with Maryland coming to the State Farm Center on Wednesday. The Terrapins, who many picked to finish at the bottom of the conference this season, is a surprising 14-1 (2-0 Big Ten) and winners of seven straight.
They are the surprise of the league and would love nothing more than to leave Champaign with a victory. The Illini are 7-0 at home this year. And if they want to stay unbeaten on their home floor they need to do the following…..
Score more, score early and often, rebound better, tighten up their defense, reduce the turnovers, get more production by getting more people involved, and a get better effort from their starters. Sure one can make the argument that it's only January, but the NCAA Tournament Committee pays attention to all conference games
If the Illini can't get it together now, it's going to be a grind of a Big Ten season. And if they're not careful, they could be on the NCAA Tournament bubble again come February. Follow me on Twitter @GabeSalgado82