On Sunday, thousands of runners from around the world will descend on Chicago to run the annual Chicago Marathon through the city.
To celebrate the big event, Nike+ is hosting a few cool events for runners and and Nike+ members to give everyone at the 2015 Bank of America Chicago Marathon a full experience.
Saturday events
The first event will take place on Saturday at 9:06 a.m. as Nike is providing a prep event. The runners will go on a 2.5 mile run to "shake out the legs" lead by Nike's team. More info:
The team will lead runners on a 2.5 mile run throughout the city and return to Nike Chicago or a 3.5 mile point-to-point ending at Northerly Island where there will be shuttles back to Nike Chicago or to McCormick Place for the Expo.  While at Northerly Island runners also have the opportunity cheer on the next generation of young athletes as they log 1.5 miles around the island. Elite marathoners Abdi Abdirahman, Alexi Pappas, Dathan Ritzenhein and Matt Tegenkamp will join runners at Nike Chicago.
At Northerly Island Saturday morning, Nike will offer an event for young runners to prep them for future marathons. The 1.5 mile run will be open to kids ages 6-12 years old and parents can register using their Nike+ account.
Sunday events
Cheer Zones
Spectator cheer zones for the marathon will be featured in two parts of the race.
WHERE? Boystown between mile 7 & 8 in the Treasure Island Parking lot.
TIME? 7am – 11 am
WHERE? Chinatown between mile 21 & 22 located at Wentworth & 23rd.
TIME? 8 am – 2 pm
Both cheer zones will be open to Nike+ members first and then the public on a first come, first serve basis.
Finisher's Lounge
Nike+ members will have full access to a special lounge located at Nike Chicago on October 11 from 9am to 9pm on Sunday. To enjoy the complimentary refreshments, photobooth and access to a personal shopper, users must sign up here.
To purchase official 2015 Bank of America Chicago Marathon merchandise including apparel and shoes, Nike has a full stock of items.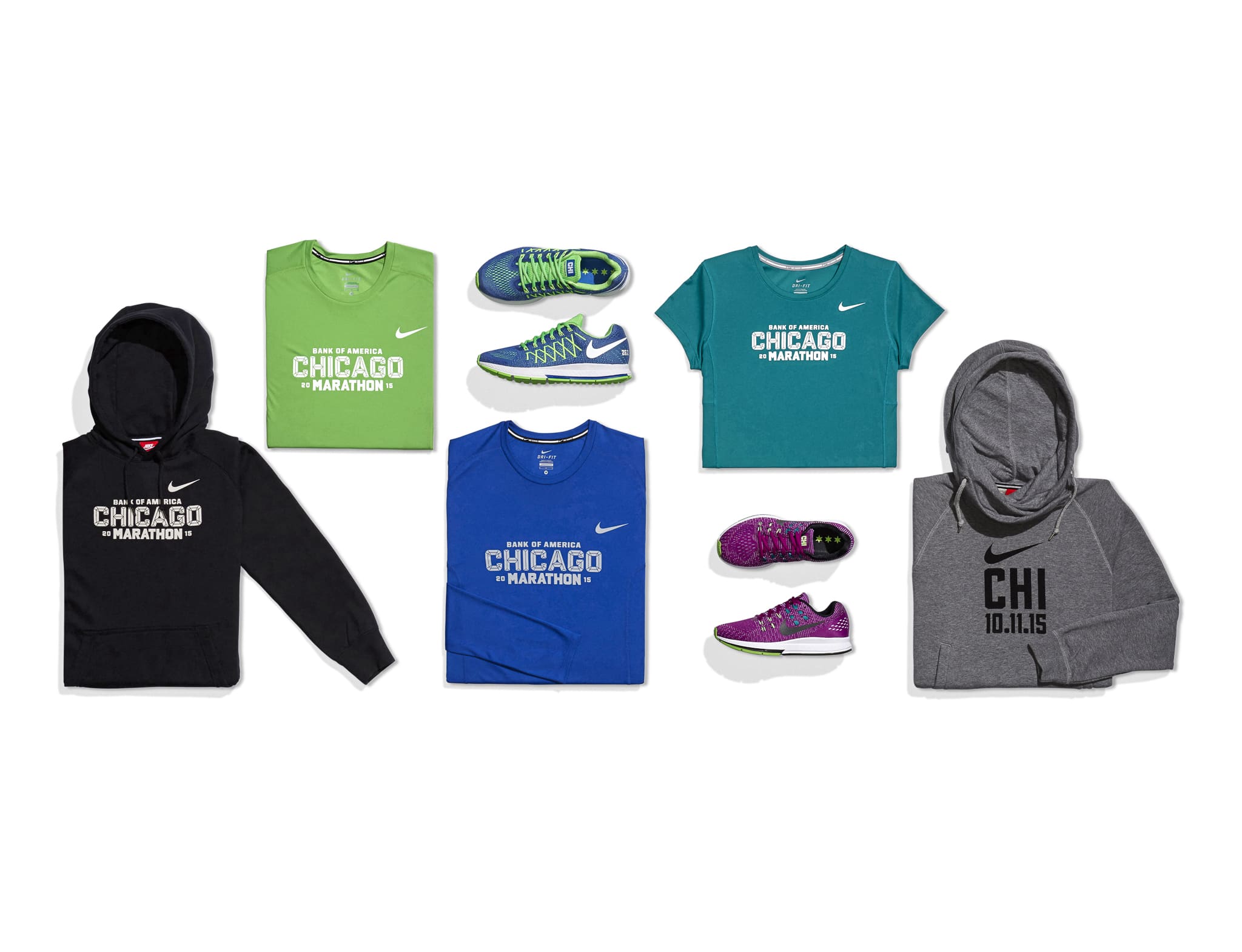 Find everything here.
For more information check out nike.com/Chicago and follow @nikechicago on Twitter. #OWNCHICAGO