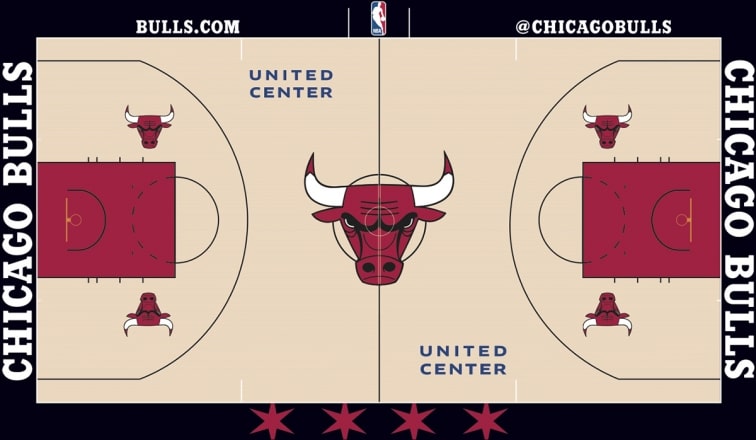 The famous Chicago Bulls sit eighth in the Eastern Conference and are in real danger of missing the Playoffs.
Pau Gasol looks set to leave as free agency approaches this summer and past Derick Rose and Jimmy Butler, the Bulls lack real quality to contend.
A few weeks ago it was revealed that Boston Celtics' general manager Danny Ainge attempted to prise superstar Jimmy Butler away from the Windy City with their first round draft pick. It seems the Bulls are more likely to trade Derick Rose than deal their star player for a pick.
However, the draft remains a vital way to build a team, albeit a slow method.
With that being said, who could Chicago realistically acquire in the 2016 Draft?
Ben Simmons and Brandon Ingram are lighting up college basketball at the moment and for the best NCAA betting action checkout Betting Sports.
With the draft drawing ever closer, the biggest college names may not be a particularly great fit in Chicago.
Ben Simmons has long been one of the hottest collegiate prospects, but for Chicago, a move to the Bulls wouldn't be a good fit.
Simmons possesses size, elite athleticism and has a superb passing ability. However, Jimmy Butler has all these qualities and can execute them at a higher level than almost anyone in the NBA.
Brandon Ingram has also been on the tip of NCAA fan's tongues when it comes to elite college talent. Ingram has a high basketball IQ and can clearly read the game superbly on the court.
The player has drawn comparisons to a young Kevin Durant. However, he does not have the explosive first step Durant had.
Ingram's qualities include a unique combination of size, length, fluidity and ball-handling ability. When at his best, he creates his own shots impressively on the perimeter, can change speeds with ease and shows impressive playmaking potential. Ingram would be a superb addition to the Bulls but may not actually slot straight in at Chicago.
A perfect fit could be Turkish shooting guard, Furkan Korkmaz. Former first-round pick Tony Snell looks way out of his depth, Mike Dunleavy is becoming elderly and Doug McDermott is a role player. Chicago could still use help on the wing and that could come in the fork of Korkmaz.
The 6'7 two-guard has a useful offensive skill set and looks ultra-smooth on the court.
This pick allows Butler to still be the main man, allowing him freedom to execute his supreme all-round talent. It would also add an outlet for Rose to pass to when Butler is being crowded out the game.
Korkmaz seems like a sensible pick that would be part of a rebuilding process in the Windy City, a low profile rookie that would allow Chicago's superstars to still perform at the highest level.