A look at some prospects that could fit the Chicago Bulls in the 2022 NBA draft later this June
The 2022 NBA draft is less than three weeks away and the Chicago Bulls hold the 18th pick in the first round in what is a critical offseason for the franchise.
Chicago will be hoping to add another young talent to their roster after a roller coaster of a season that ended in slight disappointment. While they wont have the chance to land a lottery talent they will have the opportunity to draft someone who may fit their roster and make an impact.
Let us take a look at the players who have been selected at the 18th spot in the past 20 years: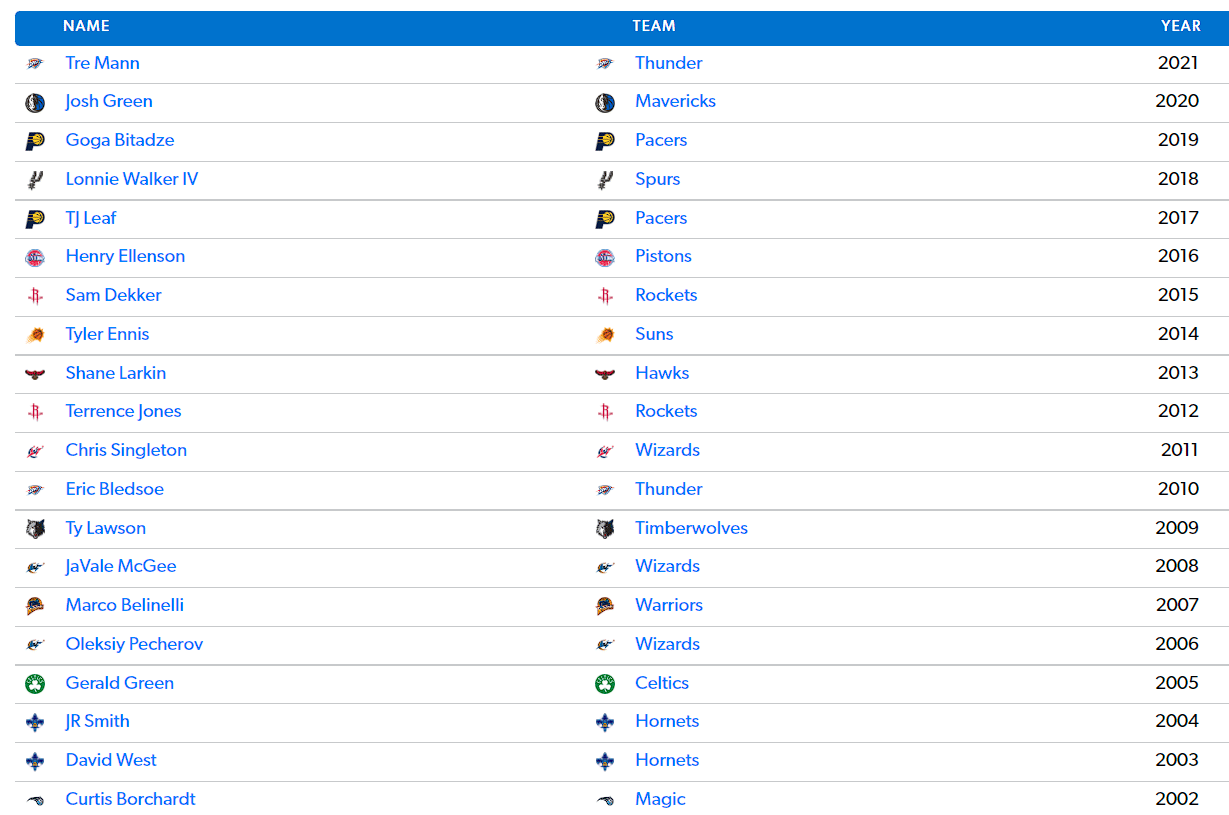 Looking back, there have not been any immediate studs that jump right out of the page. Some of the players drafted in the 18th spot have gone on to become role players that got traded around or released. However, there are players such as Eric Bledsoe, JaVale McGee, JR Smith, and David West. These guys were able to put together solid seasons in the NBA and have tremendously helped teams. McGee and Bledsoe are still in the league after all of these years.
The Bulls will still have a chance to select a difference-maker for their team with the 18th pick. The 2022 NBA Draft will take place on June 23, 2022, in Chicago.
Let us take a look at some of the potential targets for Chicago on draft night:
For More Great Chicago Sports Content
Follow us on Twitter at @chicitysports23 for more great content. We appreciate you taking time to read our articles. To interact more with our community and keep up to date on the latest in Chicago sports news, JOIN OUR FREE FACEBOOK GROUP by CLICKING HERE