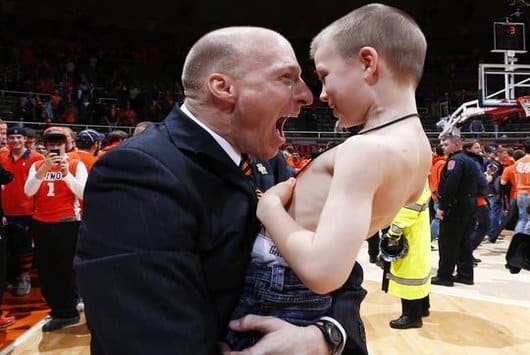 ESPN Bracketologist Joe Lunardi's projections had placed the Illinois Fighting Illini above a #10 seed in recent weeks. In a recent scenario by Lunardi, he had the Illini as a #8 seed, and their first round game would have been against #9 Oregon (in the west region). If they won, they would have faced #1 Gonzaga, whom Illinois beat earlier this year. Most recently, he had the Illini placed as a #9 seed.
The Illini surprisingly received a #7 seed. But that high of a seed came with a heavy cost. The Illini's opponent is #10 Colorado. Lunardi's most recent predictions had both Illinois and Colorado as #9 seeds. This shows that the Buffaloes are no easy opponent. To make things worse, Illinois would face #2 Miami in the second round if they could get past Colorado. Although Miami is a lower seed than Gonzaga, most experts would say that the Hurricanes are a tougher opponent.
In some cases, I believe that the NCAA selection committee places a team at a higher seed than they deserve.  They do this because the committee fells that a particular team deserves to play tougher competition. I believe Illinois fell into this category. The Illini's record (22-12) probably deserves a double-digit seed; but due to their tough strength-of-schedule, they were able to move up in the rankings.
You can expect the Illini to have more fight (note: did not say success) in the tournament with Coach John Groce. Groce was the coach of the Ohio Bobcats when they advanced to the sweet 16 as a #13 seed last season.  The Illini will have to shoot well from the outside and find some interior scoring if they hope to advance in the tournament.