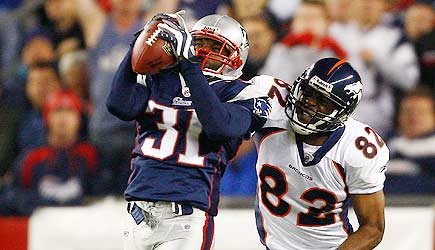 A stunning move I never thought would materialize, Brandon Meriweather is on his way to Chicago.  He has some holes in his game, but he is a heavy hitter who has been to the Pro-Bowl the last two seasons as a member of the New England Patriots.
From the Chicago Sun-Times:
The Bears have "agreed to terms" with two-time Pro Bowl safety Brandon Meriweather on a one-year contract Sunday, taking a virtually free shot — a la Roy Williams, Amobi Okoye and Marion Barber — that a change in scenery will bring out the best in a talented but hit-and-miss player.

Meriweather, a 2007 first-round pick by the Patriots (24th overall), was cut by New England on Saturday.

At best, Meriweather can challenge Major Wright for the starting free-safety job and provide depth at safety if Chris Harris does not return next season. He's played in all 67 of the Patriots' games during his four seasons in New England. His 12 interceptions in the past three seasons are the fourth most by a safety in the NFL in that span.
The article goes on to mention that Meriweather does come with several red flags, but he is a welcomed addition to a secondary that has struggled in recent seasons.
Chances are he won't be a starter immediately, but expect him to get some playing time as soon as opening weekend against the Atlanta Falcons.
(This article is written for ChiCitySports.com.  Like the article? Like talking Chicago Sports? Sign up here!)