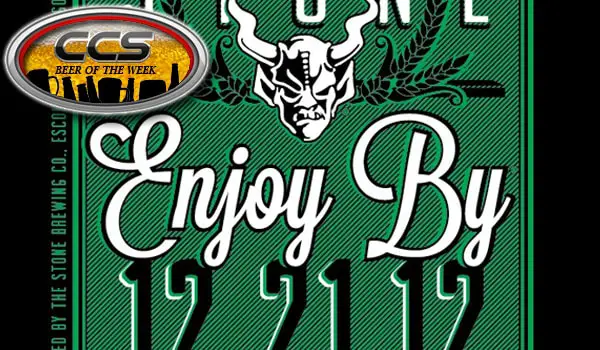 This week's BOTW: Stone Enjoy By 12.21.2012
If you enjoy hops, you're going to enjoy the Enjoy By series that Stone's been putting out. This sucker is slammed to the brim with hops, multiple varieties with loads of aroma and flavor. It's low on the bitterness considering how much hop flavor and aroma is present.
It's a pale yellow color with a thin white head, nothing overly extraordinary. Once you get the glass close to your face everything changes. Tons of hops. Tons. It's grassy, it's floral, it's sweet, it's citrusy, it's every hop flavor you can think of. There's a nice pop of booziness to finish off the hopsplosion. A great beer. It may be tough to find this guy, but if you see it, grab it. And remember, you have until next Friday to enjoy it. Not because it's the end of the world, but because this beer is only guaranteed fresh until then.
Enjoy your weekend.