Bear fans have gotten used to the idea of the media ripping Jay Cutler. Rick Reilly of ESPN is the latest culprit of Cutler hate. However, this article has nothing to do with Cutler's on-field play.
It is a personal jab at Cutler as a person and lacks any substantial football merit. I would have much more respect for this clown had he berated Cutler for his inconsistency or turnovers. Instead, he took aim at Cutler as a human being.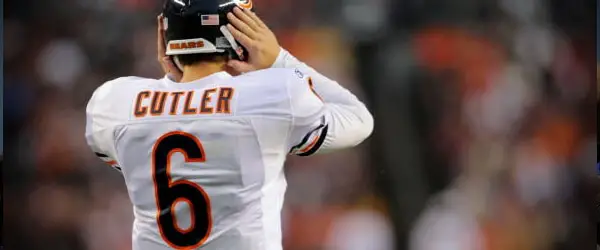 Just a couple days out from a playoff game, Rick Reilly's concern is in the wrong place. Instead of looking into how Cutler performs on the field, Reilly's grudge was aimed at Cutler's eye movement when asked questions.
This didn't sit well with Bears' nation. Or Bob LeGere of the Daily Herald. LeGere responded with his own article titled "Who's the jerk?"
LeGere goes on to refute just about every detail of Reilly's article. Read LeGere's response and pass it onto other fans, friends, facebook, etc. The world first realized what an idiot Trent Dilfer was, now it's time for Reilly to receive his due.
BOB LEGERE IS A MAN. Rick Reilly is just a punk.