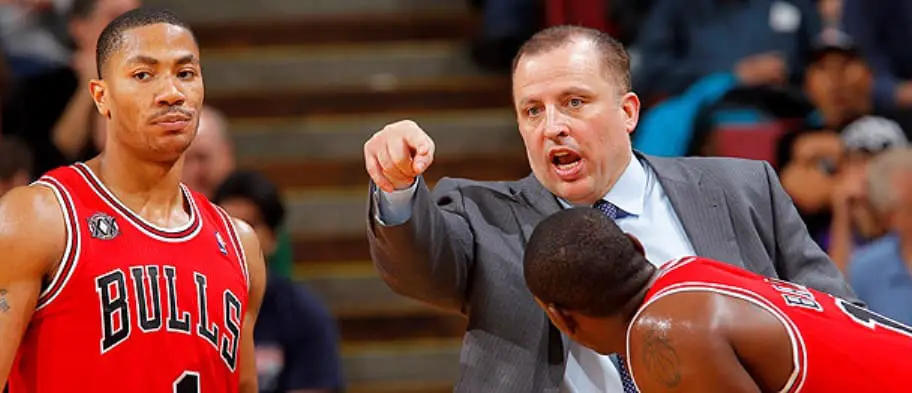 The Bulls' Head Coach Tom Thibodeau is going to win the NBA Coach of the Year. Is anybody surprised?
CHICAGO — Tom Thibodeau will be presented with the NBA coach of the year award Sunday afternoon, according to multiple sources familiar with the situation.

The first-year head coach led the Bulls to a 62-20 regular season and the No. 1 seed in the Eastern Conference.

Thibodeau, 53, was a longtime NBA assistant coach, starting in 1989 with the Minnesota Timberwolves. He won an NBA title while on Doc Rivers' staff with the Boston Celtics in 2008, where he made a name for himself outside of the inner circles of the NBA. Thibodeau tied Paul Westphal (1992-93 with Phoenix) for most wins by a rookie head coach.

"Thibs, man, [he's the] coach of the year to me," Derrick Rose said late in the regular season. "Where he's just been on us, holding everybody accountable every time we step on the court. With him, we've just been ballin'. He's making sure we go over everything. And our preparation for the game is important."

Known for his defensive prowess, Thibodeau quickly proved he could handle the duties of a head coach. He spent his summer working with players individually at the Berto Center, and the team quickly adapted to his style, which included long, focused practices and extremely detailed shootarounds before games.