Madden Fans it's that time of the year. We find out who will be on the cover of the upcoming Madden and then we speculate very bad things about them possibly being injured.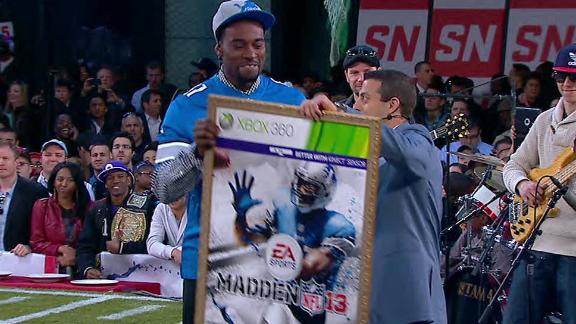 I have some good news for you fans of teams in the NFC North! Calvin Johnson is going to be featured on the cover of Madden 13. When many Bear fans were campaigning to get Aaron Rodgers on the cover, Calvin Johnson found his way onto the cover. Calvin Johnson would defeat Cam Newton in a fan-voted tournament to be on the cover. This is the first time a Wide Receiver will have been featured on the cover of the Madden NFL football series.
For more information on the Madden Curse and why this even matters check out this detailed write-up on the Madden Curse on Wikipedia.
As a firm believer in the Madden curse, I am going to go out on a limb and say it doesn't affect Megatron. That is because he's on my fantasy football team. Do not encourage him getting hurt in any capacity. That isn't cool. We want to hear from you though, do you believe in the Madden Curse? Let us know in the comments section below.
For More Great Chicago Sports Content
Follow us on Twitter at @chicitysports23 for more great content. We appreciate you taking time to read our articles. To interact more with our community and keep up to date on the latest in Chicago sports news, JOIN OUR FREE FACEBOOK GROUP by CLICKING HERE