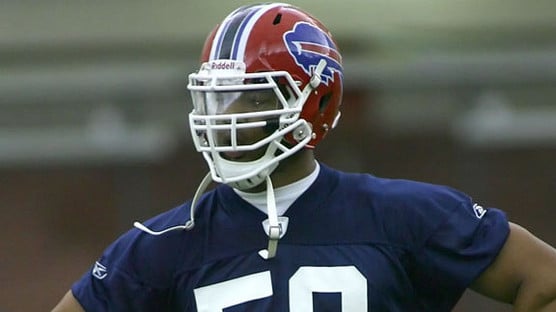 Vaughn McClure of the Chicago Tribune is reporting that the Bears are in the market for former Bills 1st rounder Aaron Maybin.
According to multiple sources, the team has had discussions about Aaron Maybin, who was waived by the Bills on Monday. All indications are the 11th pick of the 2009 draft wants to play for defensive coordinator Rod Marinelli. 

The Bears and 30 other teams have until 3 p.m. Tuesday to consider placing a claim for Maybin. His contract for the next three years is affordable. He's owed $757,500 this season and $3.36 million through 2013. The question is whether anyone believes he'll produce if he's moved to defensive end from outside linebacker, where he lacked instincts.
Maybin would be yet another reclamation project for the Bears. Jerry Angelo is taking a low risk on players such as Vernon Gholsten and Amobi Okoye. With Rod Marinelli at the helm of the defense, these players have a fighting chance to reclaim their careers. Maybin will come at a low cost as well.
Do you want the Bears to go after Maybin? Let us know in the comments.