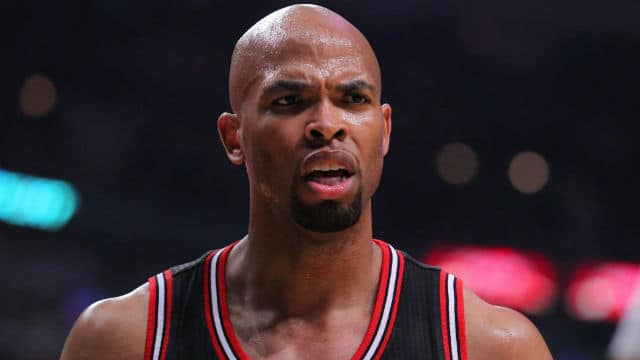 In Parts 1 and 2 of this series I still didn't reach the heart of the Bulls' attack. Part 3 delves into two players that will be pivotal to the Bulls' success this season.
GROUP D: "The Veteran Forwards"
8.) Pau Gasol
Yep. The Bulls' biggest signing of the summer comes in at just eighth on this list. That gives you an idea of how much better the Bulls' offseason could've been. No Melo and no Love, but instead the 34-year old Pau Gasol ended up being Chicago's high-profile move of the summer.
Although Gasol doesn't solve the Bulls' second-star problem, he still figures to fit perfectly in Thibodeau's system. I already talked about Gasol in great detail here, but expect the future Hall of Famer to give the Bulls a low-post threat who's also an elite pick-and-roll finisher. Gasol and Joakim Noah should be a match made in heaven as possibly the best passing frontcourt since the Chris Webber, Brad Miller, and Vlade Divac Kings of the early 2000s.
The Bulls have to be encouraged by how agile Gasol looked during the FIBA World Cup. The Spanish veteran averaged 20 points per game while shooting 63.5 percent from the floor in seven World Cup games (ranking fourth and first among World Cup players, respectively). Of course many of his points came from open layups, but Gasol still flashed his brilliant post game while knocking down jump shots with regularity. Gasol was also stout defensively, finishing second among World Cup players with 2.3 blocks per game. These numbers don't mean much in terms of predicting his success with the Bulls, but it's hard to not be impressed by his stellar tournament.
Gasol's team-friendly contract of three years and just $22.3 million increases his trade value, but the Spaniard's age and durability concerns keep him from ranking higher on this list. Gasol will be an upgrade over Carlos Boozer, but to a lesser extent than many people expect.
7.) Taj Gibson
Before Bulls fans freak out over having Taj Gibson ranked ahead of Gasol, consider this:
-Gibson is a full five years younger than Gasol
-Gibson is still getting better
-Gasol is nowhere near as good of a defender as Gibson
Let's focus on the last of those bullet points. Gibson is quite simply a beast of a defender and he has been ever since he entered the league. Those challenging Gibson near the rim should think twice. Gibson has averaged at least 1.3 blocks per game every season of his career, including a career-best 112 rejections last season. Perhaps most impressively, Gibson ranked fourth in the league with a 44.9 opponent's field goal percentage at the rim according to SportVu (min. five FGA at the rim per game and 70 GP). Despite being just 6-foot-9, Gibson possesses a ridiculous 7-foot-4 wingspan that helps him stymie the opposition. If traditional defensive statistics aren't enough for you, Gibson is an advanced stats darling.
Gibson ranked 10th among power forwards in ESPN's new Real Plus-Minus metric (Gasol ranked just 21st). Gibson was even better when focusing on defensive RPM, where he ranked tied for fourth among power forwards (considering centers Birdman, Nene, and Tim Duncan are ranked ahead of Gibson, you could argue he should be even higher up on the list). The Bulls also outscored opponents by 3.6 points per 100 possessions with Gibson on the floor, ranking behind only Joakim Noah and Jimmy Butler for the team lead.
What holds Gibson back from being ranked higher on this list is that although he's much younger than Gasol, he's still 29 years old. Remember Gibson was an ancient 24-year old rookie out of USC. Gibson also has yet to prove he's capable of being just as effective playing against starters full time. And perhaps more importantly, Gibson is in the midst of a four year, $33 million contract that doesn't expire until 2017. Gibson isn't overpaid at that price, but he certainly isn't unpaid, either. Gibson will likely have to come off the bench again this season, but that doesn't hurt his value. He has a chance to become the first Bull since Ben Gordon in 2005 to take home the Sixth Man Award. With an improving offensive game and monster defensive repertoire to boot, he'll be the favorite to win the award entering this season.
Come back to CCS on Thursday and Friday as I unveil the final six trade assets.
For More Great Chicago Sports Content
Follow us on Twitter at @chicitysports23 for more great content. We appreciate you taking time to read our articles. To interact more with our community and keep up to date on the latest in Chicago sports news, JOIN OUR FREE FACEBOOK GROUP by CLICKING HERE