The Chicago Bulls' season came to an end after Game 5 of their first round playoff series with the Milwaukee Bucks. Chicago had a tough time hanging with the defending NBA champions, but the 2021-2022 campaign was largely a success. The Bulls missed the postseason each of the last four years, and the tandem of coach Billy Donovan and Executive Vice President Arturas Karnisovas appear to have the franchise headed in a promising direction.
As basketball fans watch the rest of the playoffs unfold, let's reflect back on an eventful season in the Windy City.
Steals Of The Offseason
The front office made two savvy moves last summer that set the Bulls up for success this year and beyond. 
The league as a whole thought they had veteran guard DeMar DeRozan figured out. He was a diminishing asset whose value was sliding in a league that emphasized long-range shooting. During free agency, it was widely assumed that DeRozan would find his way to Los Angeles, which is where he grew up and starred in college at USC. The Bulls didn't buy any part of those narratives and acquired him in a sign and trade with the San Antonio Spurs. 
DeRozan would go on to tie his career-high in points per game in his first season in Chicago, and delivered many clutch baskets when games were on the line. His presence on the court did not prove to be an impediment to younger teammates.
Chicago also did well to sign Alex Caruso. Former Los Angeles Lakers head coach Frank Vogel called him a big reason why they won the 2020 NBA title, and his intensity was evident right away in Chicago. Caruso's presence helped solidify a defensive identity on the perimeter alongside Lonzo Ball and Zach LaVine.
Patrick Williams Is a Keeper
Unfortunately, Patrick Williams' regular season was hampered by injury, which limited him to just 17 games. However, when he returned to the lineup in late March, he showed that he could be an integral piece of the roster in the future.
Williams will never be asked to score in bunches in Chicago, but those live betting on Game 5 of the Milwaukee series certainly felt his presence on the offensive end. He nailed four three-pointers in that contest, stepping up for some of his injured teammates. If the former Florida State product can reliably make outside shots while providing exceptional defense, he could be one of the best two-way players in the league.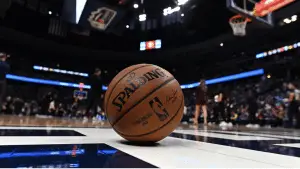 Two Knees Are The Key Moving Forward
Those would be the left knees of Lonzo Ball and Zach LaVine, to be specific. Ball was exactly what the Bulls hoped he would be when they acquired him in the 2021 offseason, but only played 35 games due to a meniscus tear. He was recently quoted as saying that his recovery is "at a standstill". While there is still plenty of time to rehab before the 2022-2023 campaign begins, it is worrisome that Ball's recovery still has no clear timeline after the initial injury in January.
LaVine was able to play through his knee malady down the stretch of the season, but he has opted for surgery now that the season has ended. The procedure is not expected to impact Chicago's desire to give him a max contract, but his explosiveness coupled with his scoring ability is what has elevated him to an All-Star level. It will be something to monitor once next season begins.
For More Great Chicago Sports Content
Follow us on Twitter at @chicitysports23 for more great content. We appreciate you taking time to read our articles. To interact more with our community and keep up to date on the latest in Chicago sports news, JOIN OUR FREE FACEBOOK GROUP by CLICKING HERE