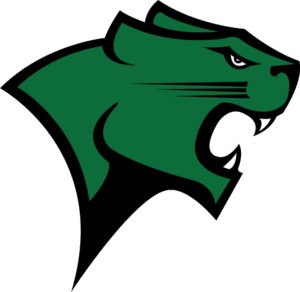 Aside from UIC, Chicago State was the only other Chicago area Division 1 men's basketball team to make the postseason last year. They did so despite having a losing record of 11-21, a benefit of playing in the very small Great West Conference. They lost their last four regular season games but managed to sweep through the Great West Tournament, winning the school's first ever conference tournament championship.
They fell to the UIC Flames in the first round of the College Insider Tournament, but they did manage to make history along the way. The 2013 CIT was CSU's first postseason appearance as a member of the NCAA. Before that they previously played in the NAIA Tournament in 1984 and finished third overall.
While most hardcore college basketball fans may not consider the CIT a great accomplishment, when you consider how far the program has come in recent years the Cougars have made it's mark on the Chicago basketball landscape. When head coach Tracy Dildy took over the program in 2010 it was in shambles.
A legacy of losing seasons, extreme struggles in recruiting, the inability to compete and a poor academic progress rate all had the program on probation. Dildy's first mission was to correct the academic problems, mission accomplished. His next mission was to recruit players who could make the team better, he's making progress in that department. The 2012-2013 season was the breakout year for the Cougars and now they are looking to build upon that success.
The good thing is that the Cougars return four of five starters from last season. The backcourt of senior guards Jamere Dismukes, Nate Duhon and Quinton Pippen will lead Coach Dildy's team. Senior forward Matt Ross is also coming back. They will need to replace forward Jeremy Robinson who was the tallest player on last year's roster at 6-9. Having four seniors in your starting lineup is rare in college basketball these days, but that is something that Coach Dildy prides himself upon.
CSU will have a total of nine seniors on this year's roster, a testament to Dildy's emphasis on academics. The fourth year coach prefers to recruit players who will invest their time both academically and athletically as opposed to players worrying about their NBA Draft stock. Dildy has also made strides when it comes to molding local talent as well, 14 players on the current roster hail from the greater Chicagoland area.
Now the empowered coach is hoping to combine both aspects of being a student athlete once again in the hope of bigger aspirations. Playing in a six team conference last year was a benefit, now they will have to play in a bigger conference. Back on July 1st, Chicago State joined the much bigger Western Athletic Conference which has undergone it's own changes.
Playing in the WAC will have it's challenges. The biggest challenge will be making multiple trips to the western U.S. while trying to maintain a heavy class schedule. Another challenge will be playing better competition. Last year the WAC's combined record was 164-156, the Cougars will have their hands full.
They also have a heavy non-conference schedule which includes teams like Indiana (season opener in Bloomington on November 8th), Bradley, Illinois, Illinois State, DePaul, Cincinnati and Wisconsin-Green Bay. Coach Dildy favors competitive schedules in the hopes of making his team better. If the Cougars can finish with a 15-win season they will continue to push themselves in the right direction. But if they want to get the postseason for the second straight year, it will take anywhere between 18-20 wins for that to happen.
After beginning the season with that tough road trip to Indiana, the Cougars will return home the next night (November 9th) to take on Urbana (Ohio). The chance for the Cougars to rise is now. Follow me on Twitter @GabeSalgado82