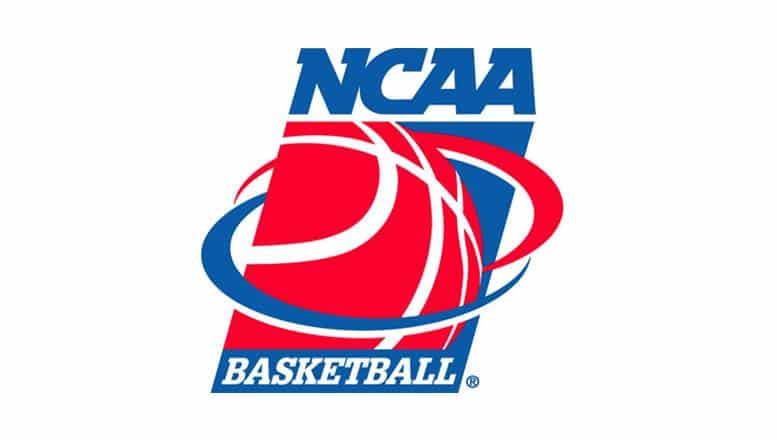 College basketball in Chicago is full of ups-and-downs year in and year out. But this year, there seems to be more ups than downs, especially in terms of talent. As DePaul, Loyola, Illinois-Chicago and Chicago State wrap up their non-conference schedules, here's an evaluation of players that are making the biggest impacts for their teams…
Billy Garrett Jr.- G/Freshman/DePaul
Last year, Garrett was a high school senior leading Morgan Park to greatness. This season, the son of Blue Demons assistant coach Billy Garrett Sr. has made a lasting impression in just three weeks time. No freshman in recent memory has brought to Lincoln Park what Garrett already has. Since stepping in for a suspended Charles McKinney back on December 6th (A 78-56 loss to Arizona State), Garrett has averaged 14 points and four assists per game.
He's also shooting 6-of-20 from three-point range, 20-of-54 from the field and has opposing defenses focusing on him extensively. This has allowed things to open up for Brandon Young and Cleveland Melvin. Making things even better is the supporting cast on the inside with big men Tommy Hamilton and Sandi Marcius.  He was named Big East Rookie of the Week after his performances against Florida Atlantic and Chicago State.
Garrett gives the 7-5 Demons an additional scoring threat which will be a huge plus once DePaul begins conference play. The only issue that Garrett seems to have is foul trouble. That is an issue that can be fixed as he continues to gain experience. Garrett will get another chance to shine when DePaul travels to Northwestern on Friday night. There he will be matched up against solid Wildcat guards JerShon Cobb, Dave Sobolewski and James Montgomery.
It's not everyday that you get to matchup against Big Ten guards, especially when those Big Ten guards play within a 30-minute drive from your campus. How he performs in Evanston could set the tone for the rest of the season. The Blue Demons begin their first season in the "new" Big East against Georgetown on New Year's Eve.
Kelsey Barlow- G/5th-Year Senior/Illinois-Chicago
UIC fans were skeptical to some degree when head coach Howard Moore spoke so highly of the Purdue transfer after he arrived in University Village. But since that day, Barlow has been a consistent force and, at times, the only source off offense for the Flames this season. Averaging 16.3 points, 5.3 rebounds and 4.8 assists per game, Flames fans have long forgotten about recent backcourt alums such as Gary Talton and Daniel Barnes.
He has scored 20 or more points four times so far this year, has only shot for less than 300-percent from the floor twice thus far, and makes the Flames look better than their 5-8 record actually shows. The Flames have lost four of their last six despite Barlow's efforts. A lack of depth at the forward position, plus being outscored 222-215 in the second halves of those six games has put UIC in a tough spot.
That spot will only get tougher as the Flames have a date with the red hot Fighting Illini -who have their own star guard to boast in Tracy Abrams- at the United Center on December 28th. Then on January 2nd, the Flames begin Horizon League play on the road at conference king Valparaiso. It's obvious that Barlow can't do everything by himself, but perhaps his time in a Flames uniform could get him into the 2014 NBA Draft.
Milton Doyle- G/Freshman/Loyola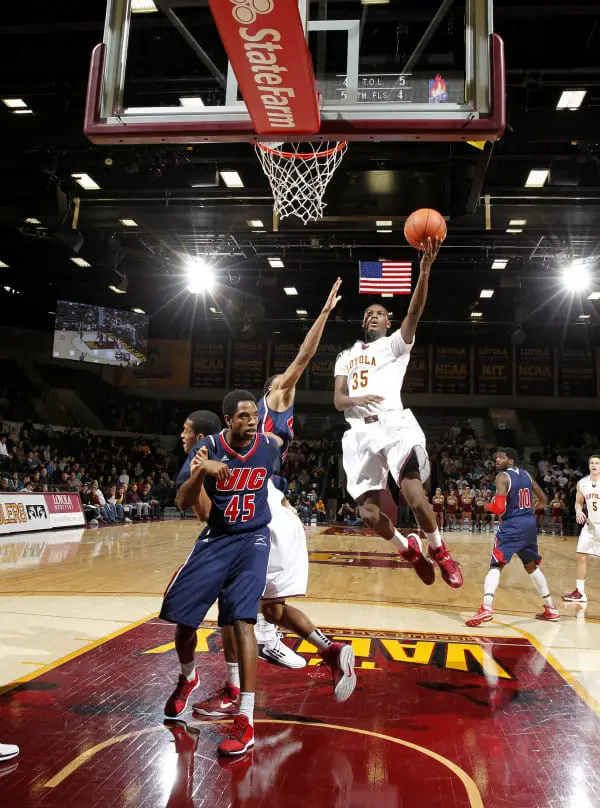 Billy Garrett isn't the only North Side freshman making noise for the 2013-2014 season. In Rogers Park, Milton Doyle has energized Loyola's backcourt. After surprising everyone by getting a starting job coming out of preseason practice, Doyle has been living up to expectations since then. He averages 15.9 points per game but has scored 20 or more points four times this season. That includes a 32-point explosion in a commanding 80-68 victory over Campbell back on December 13th.
Doyle leads his team in points per game, is tied with Christian Thomas for minutes per game (33.0), and is second on the team in assists per game (2.6). Unfortunately, most of Doyle's production comes in the first half only. Doyle, like the rest of the 5-7 Ramblers, can't seem to continue the pace in the second half. Their late game struggles are monumental and unheard of in the program's recent memory. Perhaps Doyle could be the one that energizes the entire team and they can start closing out games.
The Ramblers are off until they travel to Indiana State for their first ever Missouri Valley Conference game on New Year's Day.
Quinton Pippen- G/Senior/Chicago State
Finally, we head to the South Side where there's a famous name making headlines. Quinton Pippen, the nephew of Chicago Bulls legend Scottie Pippen, has helped Chicago State reach respectable status. Last year, Pippen was one of the driving forces that led the Cougars to both their first conference championship and postseason appearance in school history.
This year, Pippen continues to lead the Cougars. He leads his team in points per game (14.2), assists per game (2.9) and steals per game  (1.7). If CSU is to return to the postseason for the second consecutive year, it will be on the back of the younger Pippen. The Cougars are currently 5-7, a stark improvement from this same time last season when they were 3-9.
Despite their record, and despite some tough losses, they look better on both sides of the ball compared to last year. Pippen has been instrumental in this improvement. The potential for another hard loss will increase when they travel to Creighton on December 29th. They begin their first season as a member of the Western Athletic Conference when they travel to Idaho on January 4th.
This season is halfway through, but now were getting into the thick of the schedules with conference play starting. It'll be interesting to see how these players progress into January and February. Follow me on Twitter @GabeSalgado82
For More Great Chicago Sports Content
Follow us on Twitter at @chicitysports23 for more great content. We appreciate you taking time to read our articles. To interact more with our community and keep up to date on the latest in Chicago sports news, JOIN OUR FREE FACEBOOK GROUP by CLICKING HERE