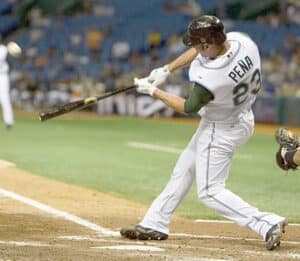 With only a couple professional sports resuming in Chicago, fans have demoted their attention from Bears to Cubs. However, the Chicago Cubs will be even more similar to Cubbies with new faces in 2011. Will it be enough to muster an NL Central clinch and playoff birth?
Our beloved Cubs were expected to bounce back from a decibel of a 2009 season, with the hopeful emergence of younger, maturing players who have been in the system for a few years. That was not the case, apparently, as the season consisted of alternating lineups and consistent inconsistency.
Chicago originally started the season with an infield consisting of Mike Fontenot at second, Derrek Lee at first, and Aramis Ramirez at third. In conclusion, Ramirez was the only remaining starter.
After signing a left-handed power hitter that the Cubs have longed for in Carlos Pena, Starlin Castro continuing to mature as a player, and Ramirez hopefully staying healthy, Chicago is dying for a successful 2011 campaign.
Take a look at ESPN Chicago's take on the Cubbies' infield that has been only average for the past decade. Share with your friends and, of course, comment with your opinion or sign up for our forums!
http://espn.go.com/blog/chicago/cubs/post/_/id/3123/cubs-spring-training-preview-infield
For More Great Chicago Sports Content
Follow us on Twitter at @chicitysports23 for more great content. We appreciate you taking time to read our articles. To interact more with our community and keep up to date on the latest in Chicago sports news, JOIN OUR FREE FACEBOOK GROUP by CLICKING HERE