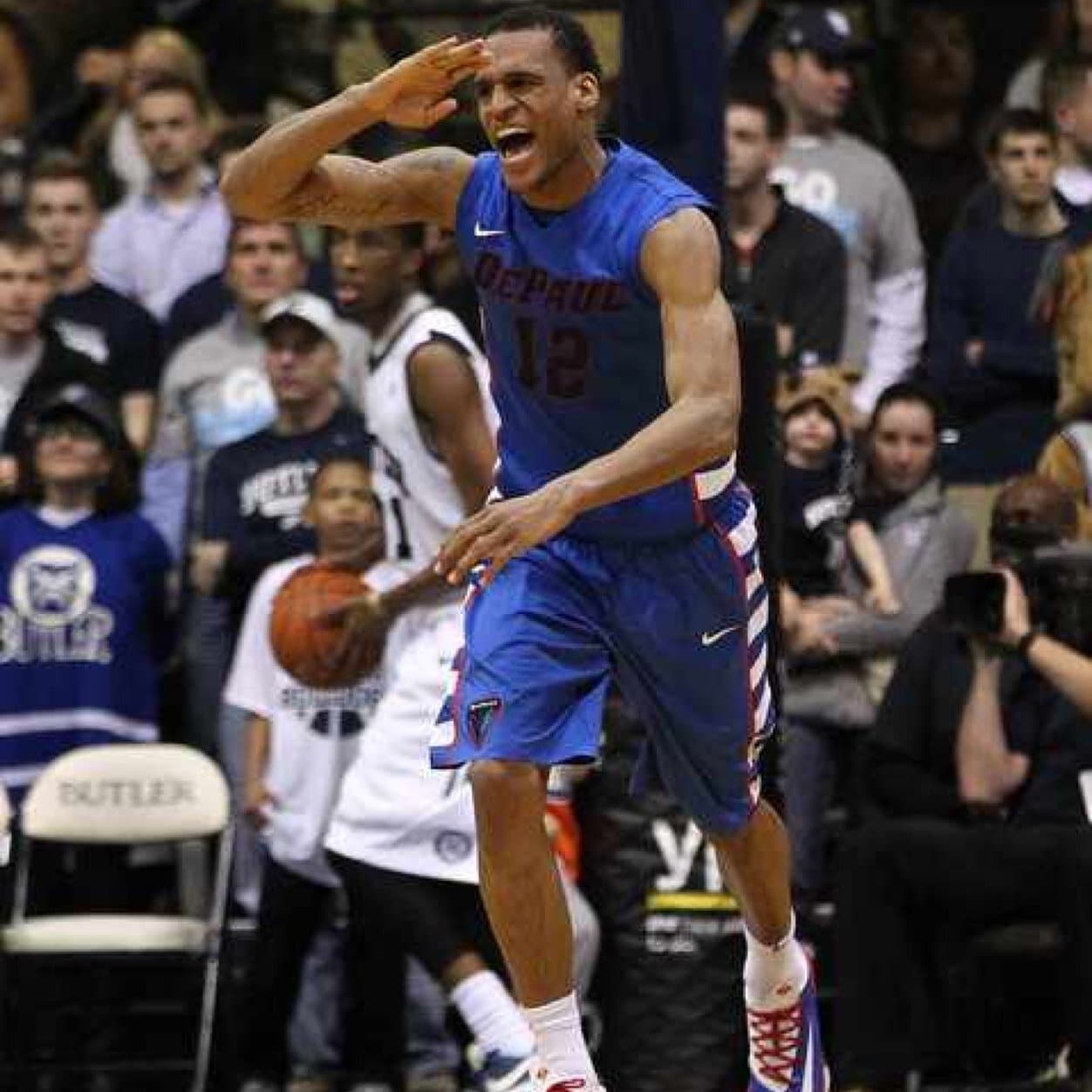 The DePaul Blue Demons (10-11, 2-6 Big East) have had a week to digest last week's disappointing loss to Seton Hall. Unfortunately, the past seven days have done nothing to boost team's depth chart. As they welcome Providence (15-6, 5-3 Big East) to the Allstate Arena on Saturday, they will be shorthanded once again. Last week the Demons were without senior forward Cleveland Melvin, junior guard Charles McKinney, freshman guard Billy Garrett Jr, junior forward Jamee Crockett and freshman center Tommy Hamilton IV was limited.
This week the Demons will still be without Melvin, McKinney, Garrett and Crockett, but Hamilton is expected to be 100-percent.  Just hours before tip off at Seton Hall, it was announced that Melvin was suspended for a violation of team rules. The university has not revealed what that violation was. At that same time, Garrett was pulled from the lineup due to an unspecified illness.
Hamilton (bruised sternum) and McKinney (ankle) were both injured against Xavier back on January 20th. And Crockett, just like Melvin, is also suspended for a rules violation. But Crockett has been out of the lineup since December, he was recovering from a knee injury when he was suspended. Melvin and Crockett are still serving their suspensions, although head coach Oliver Purnell plans to reinstate Crockett very soon.
McKinney is still dealing with the sprained ankle, Garrett has not been cleared to return, but Hamilton will play against the Friars. Melvin (16.7 points per game) and Garrett (11.9 PPG) are the Demons first and third leading scorers respectively. McKinney provides leadership off the bench and Crockett when healthy is a very dangerous long-range shooter.
Last week Purnell's starting lineup consisted of sophomore DeJuan Marrero and senior Sandi Marcius at the forward positions; with seniors Brandon Young and Edwin McGhee along with sophomore Durell McDonald in the backcourt. Marcius was held scoreless with just two rebounds in 15 minutes against the Pirates.
Marrero only managed five points on 2-of-4 shooting, while McGhee was 0-of-6 from the floor and 0-of-2 from three-point land (he played 33 minutes). Young and McDonald combined for 37 of the teams 69 total points last week. The Demons also had limited help from their bench. Hamilton was forced to come off the bench because of his injury and only recorded five points and seven rebounds in 22 minutes.
The rest of the bench-forwards Peter Ryckbosch and Greg Sequele, center Forrest Robinson and guard R.J. Curington-contributed for totals of 20 points, seven rebounds, shot a combined 8-of-14 from the field and 3-of-10 from three-point range. It was a very miserable performance that runs the risk of being repeated as coach Purnell plans to use the same lineup on Saturday.
In order to prevent a repeat of last week's disaster in New Jersey, Purnell tells the Chicago Sun-Times that he will "tweak" the team's game plan in order to be more competitive with the lack of manpower. Any change would be a welcome one especially since the Friars have won five of their last six which includes big victories over Georgetown and Creighton.
Let's hope DePaul gets their team back together sooner rather than later. Follow me on Twitter @GabeSalgado82
For More Great Chicago Sports Content
Follow us on Twitter at @chicitysports23 for more great content. We appreciate you taking time to read our articles. To interact more with our community and keep up to date on the latest in Chicago sports news, JOIN OUR FREE FACEBOOK GROUP by CLICKING HERE