I wanted the chance to introduce myself before the season starts as you will be seeing a lot more of me as the season starts my name is Brent Zartler and I am the owner/writer for Earn Your Feathers and I've been asked to contribute to this wonderful website,  and I will be doing the live in game chats in the forum so look for me in their.
Just a little background about myself I've been a Blackhawks fan since I was little basically because my dad played semi-pro hockey and skated with guys like Chris Chelios, Eddie Belfour, and Eddie O. Now as a grown up (if you can actually believe that) I spend most of my winter at the United Center watching live hockey.
Since we are getting to know each other a little bit here I'm going to give you a little break down before the puck drops tomorrow. But I'm not going to sit here and bore you with the same blogs you've been reading about how they kept their top 6 forwards and have the best four defensemen in the league. I think you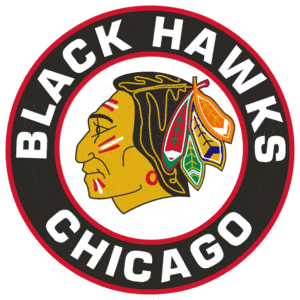 get that!
This season all depends on how fast they gel with the new teammates. I personally think that the Hawks will end up second in the division behind the Red Wings, fourth in the conference and they make it to the Wester Conference Finals where they have a 50/50 chance of going back to the Stanley Cup Finals.
For More Great Chicago Sports Content
Follow us on Twitter at @chicitysports23 for more great content. We appreciate you taking time to read our articles. To interact more with our community and keep up to date on the latest in Chicago sports news, JOIN OUR FREE FACEBOOK GROUP by CLICKING HERE