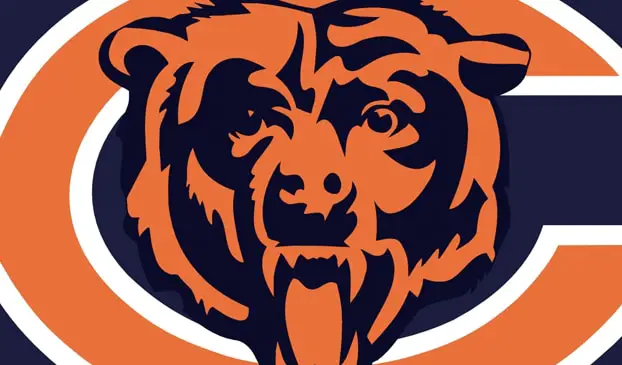 Here is the latest injury report for the Chicago Bears as they prepare for the Baltimore Ravens on Sunday:
Quarterback Jay Cutler is out with a sprained ankle. He sustained the injury in the second quarter of last week's loss to Detroit. Thursday at Halas Hall, Cutler was seen wearing a cast on the injured ankle. The team insists that the injury is not serious and that the cast is just a precaution. Linebacker Lance Briggs is also out as he continues his recovery from the shoulder fracture he sustained against Washington back on October 20th.
Cornerback Charles Tillman is on the injured reserve/to return later list with a torn tricep. Long snapper Pat Mannelly (calf), defensive end Shea McClellin (hamstring) and tight end Martellus Bennett (ankle) were all kept out of Thursday's practice. Mannelly will most likely not suit up against Baltimore this week. It looks like McClellin will be a game time decision, while Bennett is expected to play on Sunday.
Recently added defensive tackle Jeremiah Ratliff has not been cleared to play or practice yet. He is still working his way back from groin surgery which ended his 2012 season, and caused his release from Dallas this season. Rookie offensive tackle Jordan Mills was limited in Thursday's practice with an unspecified quadricep injury. Fortunately for the Bears offensive line Mills should be okay to play on Sunday.
Josh McCown will get his second start of the year in place of Cutler this week. Rookie Khaseem Greene will once again start for Briggs, Zach Bowman will start for Tillman for at least the remainder of the regular season, while Jeremy Cain is expected to handle long snapping duties again. If McClellin is unable to go then expect to see more snaps for rookie David Bass.
If for some reason Bennett is ruled out for Sunday's game, Dante Rosario will start in his place. He practiced with the starting unit on Thursday. Even though Mills is expected to be fine for game day, Jonathan Scott and James Brown will be ready just in case. Kickoff against the Ravens will be at high noon from Solider Field on Sunday.
Follow me on Twitter @GabeSalgado82