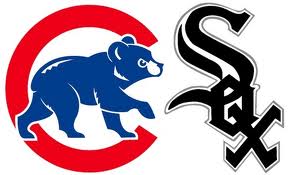 Both the Cubs and White Sox snapped losing streaks on Friday.
Regardless if your a Cubs fan or a White Sox fan, Friday was a good day for both sides of town. It started on Friday afternoon with the Cubs opening up a three game series with the Houston Astros at Wrigley Field. The Cubs came in losers of two in-a-row and four of their last eight. The game started with a 3 hour and 18 minute rain delay. The game finally got underway just after 4pm.
When it did, Cubs pitcher Matt Garza was a man on a mission. He pitched eight solid innings and only allowed 1 earned run, 4 hits and 2 walks. He struck out eight Astros and almost pitched a complete game. He took the mound for the ninth inning but after allowing the first runner to get on base, manager Dale Sveum immediately pulled him for closer Kevin Gregg.
Gregg would pick up his 11th straight save as he pitched a perfect ninth inning. Garza is now 2-1 on the season and the best part was that he finally got some run support for a change. In the bottom of the fourth, Cubs first baseman Anthony Rizzo finally broke out of his slump with a solo home run to give the Cubs a 1-0 lead.
It was Rizzo's first round tripper since May 18th. The very next inning second baseman Darwin Barney would get into the act with his fourth home run of the year, it was also a solo shot which gave the Cubs a 2-0 lead. Then to add the trifecta, Scott Hairston hit a solo dinger in the sixth inning to give the North Siders a 3-0 lead.
Houston would score a run off of Garza in the seventh but it was to no avail. The Cubs hang on for the 3-1 victory in a game that only took 2 hours and 42 minutes to complete after the tarp was removed from the field. Starlin Castro and Alfonso Soriano are still struggling in the batters box for the Cubs. On Friday they went a combined 2-for-8 and Castro struck out twice.
For now however the Cubs will take a victory anyway they can get it. They are now 30-42 on the season and are tied for fifth in the NL Central with Milwaukee. Game two is Saturday afternoon with the first pitch scheduled for 3:05pm.
As for the South Siders, they are in Kansas City for a three game series this weekend. They came into Friday night's game losers of three straight and seven of their last nine. To make matters worse, the "Good Guys In Black" have been struggling to manufacture runs and can't give their pitching staff the run support it needs.
After getting swept in Minnesota this week, reports have been surfacing that general manager Rick Hahn wants to overall the current roster. Perhaps those reports are finally what lit a fire under the Sox butts as they exploded for a nine run onslaught against the Royals. Dayan Viciedo led the way with three RBI's, Alejandro De Aza had two while Alex Rios, Adam Dunn, Paul Konerko and Conor Gillaspie pitched in with one a piece.
The rest would be handled by pitcher Hector Santiago who's still pitching in Jake Peavy's spot. The left hander had an outing similar to Matt Garza as he also pitched eight innings while only allowing a single run. He also limited the Royals to 3 hits, 1 walk and he struck out 5. He could have gone for the complete game but he already had 116 pitches by the eighth. Instead, Addison Reed would clean house in the ninth in a non-save situation.
The White Sox take game one in K.C. with a commanding 9-1 win. Robin Ventura's team improves to 30-41 but still trail first place Detroit by 9 1/2 games.  They continue their series with the Royals at 1:10 on Saturday afternoon. It doesn't happen too often, but it's always nice when both teams win at the same time. This Sunday I will be in the press box at Wrigley Field when the Cubs finish their series with Houston. First pitch will be at 1:20 and you can follow me on Twitter for game updates @GabeSalgado82