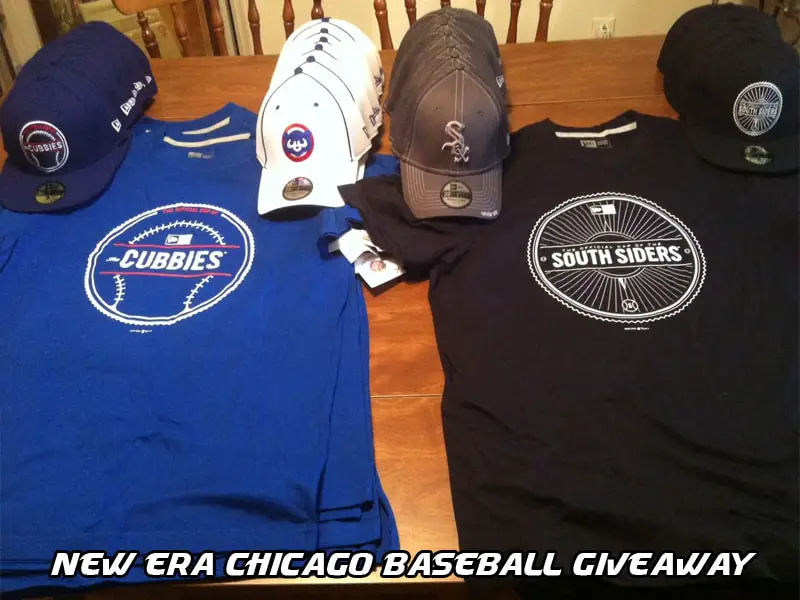 We're excited to announce our next giveaway! We'll be giving away some awesome Chicago Cubs & White Sox hats along with shirts. New Era was kind enough to provide plenty to go around for the giveaway. We have New Era T-Shirts, along with team hats. One of the styles of hat is a flat brim, and the other is the normal baseball brim. I know what you're thinking…how can I win this awesome stuff? It's easy.
All you have to do to enter to win, is tell us why you're a Cubs/White Sox fan in the Comments section below. All entries must be in by Wednesday, June 20th. 
There will be 3 levels of winners…
Tier 1
1.) 1 T-Shirt, 1 Fitted Flat Brim Hat, 1 Stretch Fit Hat, 1 Donator Membership to the ChiCitySports Message Board.
Tier 2
1.) 1 Fitted Flat Brim Hat, 1 Stretch Fit Hat
Tier 3
1.) 1 Hat of your Choice.
We will be selecting a BUNCH of winners. We have plenty to go around so let us know who you're a fan of between the two teams and why they have your allegiance! LEAVE A COMMENT BELOW TO ENTER. 
For More Great Chicago Sports Content
Follow us on Twitter at @chicitysports23 for more great content. We appreciate you taking time to read our articles. To interact more with our community and keep up to date on the latest in Chicago sports news, JOIN OUR FREE FACEBOOK GROUP by CLICKING HERE