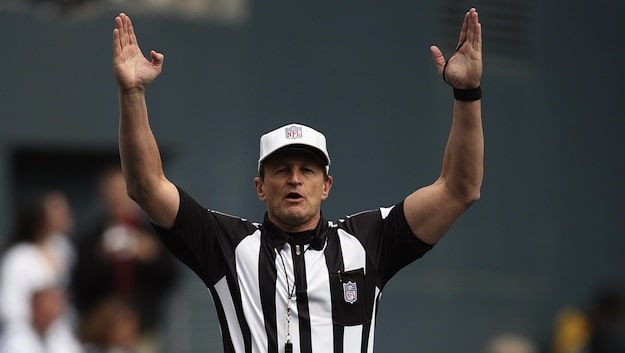 All it took was Green Bay getting the golden shower from Golden Tate for the NFL to pony up and reach an agreement with the NFLRA. It was known all season long the replacement refs would suffice until they made such an egregious error that it would alter the result of a game. The highly publicized and scrutinized ending to the Seahawks/Packers game on Monday Night Football was determined by the actions of the replacement referees. This meant two things.
Something had to be done about these replacement referees.
We would soon see the bulging biceps of Ed Hochuli in black and white very soon.
The NFL and NFLRA have agreed to a contract per many sources (NFL, Schefter, etc) which means we will be seeing the real referees on the field for the Thursday night football game between the Browns and Ravens.
The real referees will be ready to get the ball rolling as they have been making sure they would be ready once called upon.
How excited are you that the scab refs are done once and for all?