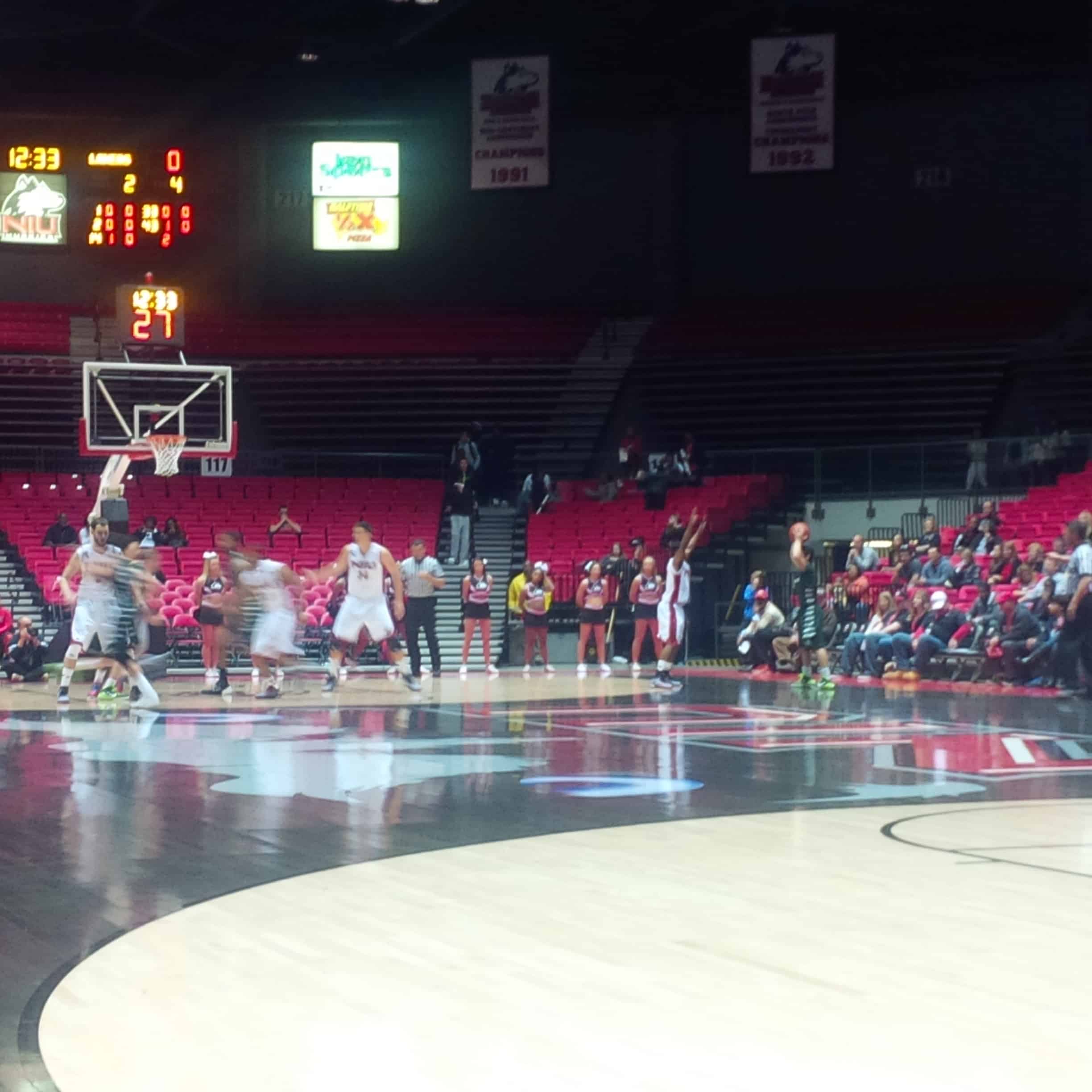 DE KALB- Every college basketball team plays an exhibition game or two before the start of the regular season, and the Northern Illinois Huskies are no different. But it's not often that NIU dominates the way the did against Roosevelt on Saturday night.
As the Huskies cruised to a 71-44 victory, they did it with suffocating defense and just enough offense. In the first half, Northern held the Lakers scoreless through the first 10 minutes and 30 seconds of the game. They only allowed 11 total points for the entire opening frame.
On the offensive side the Huskies could have done better. They only shot 38-percent from field goal range (26-of-68), 19-percent from the three-point line (4-of-21), and committed 12 turnovers. "(We weren't happy with the way we shot) at all" said NIU junior guard Travon Baker. He added "I know we could shoot better, we just got to find our rhythm."
Fortunately what they lacked in the perimeter game was made up for with other attributes. The Huskies outscored the Lakers in the paint 44-10, and their size advantage led to 20 total Roosevelt fouls resulting in NIU's conversion 15-of-24 free throws. RU just didn't have the depth or bodies to contain a physical NIU program.
On the defensive side; NIU out-rebounded RU 53-29, forced 24 turnovers (including 11 steals), and blocked four Roosevelt shot attempts. NIU senior center Jordan Threloff (Tree-loff) led the way with 15 points and 10 rebounds to go with a blocked shot and a steal. He was part of an overall solid performance by the Huskies front line.
Threloff along with forwards Darrell Bowie (junior), Chuks Iroegbu (RS-junior), Keith Gray (RS-junior), and centers Marin Maric (RS-freshman) and Pete Rakocevic (Rack-o-sevich) (fifth-year senior) combined for 40 points, 31 rebounds, all four blocked shots, and eight steals. After the game Threloff reminded us that this is just the beginning of a long season.
"(The size advantage) helped a lot (tonight but) were not going to play teams like that in the (Mid-American Conference), it's just a quick exhibition game" he said. Head coach Mark Montgomery agrees, "Everyone plays a couple of exhibition games" he said. Coach Montgomery then added, "You can't worry about who your opponent is, you're just trying to get better."
The Huskies may be humble publicly, but rest assured they are glad to start the season on a positive note. Next week they begin the regular season by welcoming Aurora University to the Convocation Center. Follow me on Twitter @GabeSalgado82
For More Great Chicago Sports Content
Follow us on Twitter at @chicitysports23 for more great content. We appreciate you taking time to read our articles. To interact more with our community and keep up to date on the latest in Chicago sports news, JOIN OUR FREE FACEBOOK GROUP by CLICKING HERE