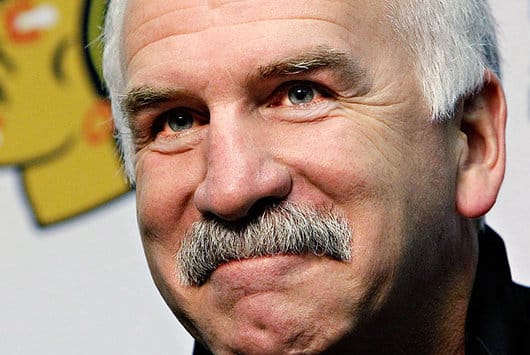 The Chicago Blackhawks fell in regulation again as they lost to the Edmonton Oilers 6-5. The Blackhawks gave up four goals in the opening frame, and the Hawks failed to completely erase the deficit. Patrick Kane led the late charge with two goals. Ray Emery was pulled from the game. This due to giving up three even-strength goals. Corey Crawford gave up three power-play goals in relief. Every time it seemed the Hawks got momentum in the second frame, the Oilers would answer with a power-play goal.
Even though the Blackhawks have received no points in the last two games, there is no need to worry. Coach Joel Quenneville has three full days before the Hawks head to Columbus—to face the Blue Jackets—Thursday night. He needs to emphasize to the team during practice this week to not have "the bad period." If you take away the second period from Friday's game, the Blackhawks tied the Colorado Avalanche 2-2. If you take away the first period from Sunday, the Hawks outscored the Oilers 5-2. If the Blackhawks can fix this issue, they should be rolling once again.
Also keep in mind that the Hawks just finished a stretch of six games in the first 10 days of March. Chicago took eight of a possible 12 points during that stretch. That is nothing to sneeze at.  The Blackhawks do deserve a three-day break.  Their effort last night proves that this team will not have a lack of heart on the ice. The Hawks teams of the past few seasons showed occasional stretches of carelessness. Adding more reason for Hawks fans to stay calm.
Looking ahead, the Blackhawks do have a light week. After they face the Blue Jackets on Thursday, the Hawks will travel to Dallas to face the Stars on Saturday.  The way the Blackhawks have fared against those teams this year, you would think the Hawks would take the remaining four points left on the table this week. But you can only look ahead one game at a time.