Not that the game holds any significance, but Julius Peppers and Devin Hester will be representing the Bears in Sunday's Pro Bowl.
The Pro Bowl will be aired Sunday at 6 p.m. on FOX. Be sure to set your TiVos, DVR's, video cameras and whatever else technology that helps you aid in watching television.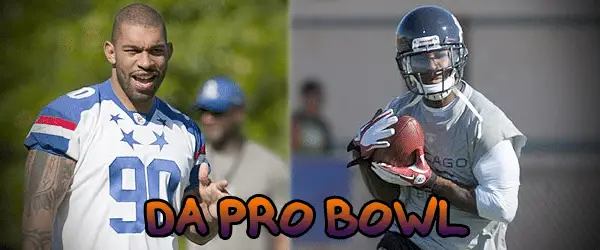 Peppers and Hester are two of four players from Chicago that made the Pro Bowl. Brian Urlacher and Lance Briggs also made the squad but chose not to make the trip to Hawaii. Normally I don't watch the Pro Bowl because it's a glorified game of two-hand touch but I will watch to support Hester and Peppers.
In 2007 Devin Hester made the Pro Bowl and had this amazing return. I apologize for the odd watermark for Genetic Freak (Peppers fan site?) and the graininess of the video. That quality was the only video of the return I could find. Hester would have easily scored if the blocking wasn't completely terrible. Hester may have scored if it was only him and Brandon Ayanbadejo on the return unit.
We miss you Brandon. Return home please.