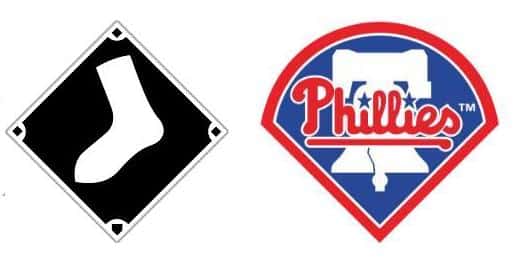 The Philadelphia Phillies (46-47) have heated up going in to July, winning 7 out of the 10 games played this month. They will aim to keep up their hot streak tonight with rookie Jonathan Pettibone (5-3, 3.84) on the mound—currently on a 2-game winning streak— as the White Sox (36-53) come to Citizens Bank Park for a three-game series.
But the Sox too have been riding high lately, coming off a surprising series win against Detroit, the current AL Central leaders. After scoring a whopping 22 runs in three games, the Sox proved that even though their offensive stats sit at the bottom of the MLB, they're still in the game. Power hitters of the series included Alex Rios who went 6-for-6 in the opening game, Josh Phegley who cranked a grand slam in yesterday's dramatic win, Alejandro De Aza who batted 7-for-14 in the series, and Dayan Viciedo who drove in five runs.
Starting for the Southsiders tonight is John Danks (2-6, 4.34) who hasn't gotten a win in what seems like ages, despite a solid 3-runs-in-7-innings game against Tampa Bay where he received no run support. While his road starts aren't known to be that hot, maybe the offensive power surge will continue and Danks will get this much needed W for the books.
Expected match ups:
Friday: 6:05 p.m. on CSN. LH John Danks (2-5, 4.31 ERA) vs. RH Jonathan Pettibone (5-3, 3.84).
Saturday: 3:05 p.m. on CSN. LH Hector Santiago (3-5, 3.49) vs. LH John Lannan (2-3, 4.23).
Sunday: 12:35 p.m. on WGN. LH Jose Quintana (4-2, 3.67) vs. LH Cole Hamels (4-11, 4.17).
For More Great Chicago Sports Content
Follow us on Twitter at @chicitysports23 for more great content. We appreciate you taking time to read our articles. To interact more with our community and keep up to date on the latest in Chicago sports news, JOIN OUR FREE FACEBOOK GROUP by CLICKING HERE