BLACKHAWKS
Many Hawks fans were relieved when General Manager Stan Bowman publicly committed to a rebuild in October of 2020. Bowman
CUBS
Colorado Rockies shortstop Trevor Story could be a fit for the Chicago Cubs if they want to speed up the rebuilding process and it sounds like he would listen if they call.
FIRE
The MLS is set to being their Restart Tournament for the 2020 season this week down in Florida but at
BULLS
The 48 "vacation" Dennis Rodman took to Las Vegas that was featured in "The Last Dance" is expected to be turned into a feature-length film.
WHITE SOX
The Chicago White Sox have clinched the AL Central after beating the Cleveland Indians in Game 1 of Thursday's double-header.
Chicago News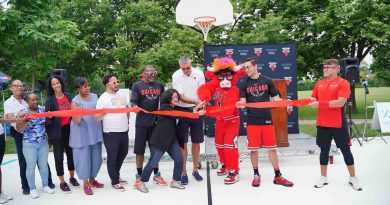 The Chicago Bulls teamed up with Zenni and the Chicago Park District to refurbish a basketball court at Burnside Park.